Brand New Tutorial Videos
We have recently added new support content for GenRocket. This content will help you learn the application and get started generating test data quickly!
Tutorial Dashboard
We are excited to announce the new GenRocket Tutorial Dashboard. This dashboard will guide you through the core concepts, setup, and basic training of how to use GenRocket for test data generation. This dashboard will be especially helpful if it is your first time using the application. When you first login to GenRocket it will be the first page you see. You can access this dashboard anytime by going to the "Help" option in the top navigation and selecting "Tutorials".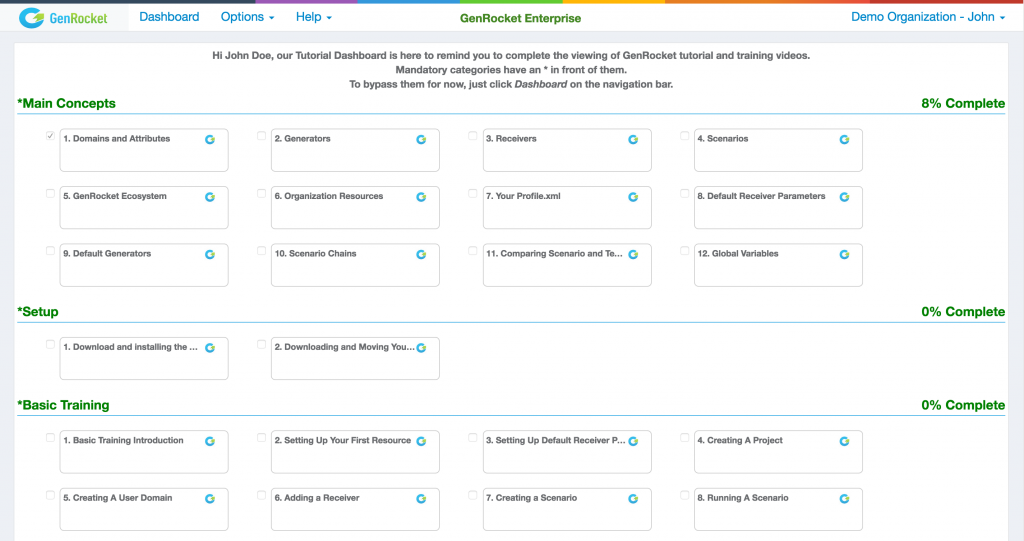 New Helpdesk
We also have a new helpdesk with over 100 support articles. You can view our helpdesk here. You can also access it in GenRocket by opening the help menu and clicking Help Articles.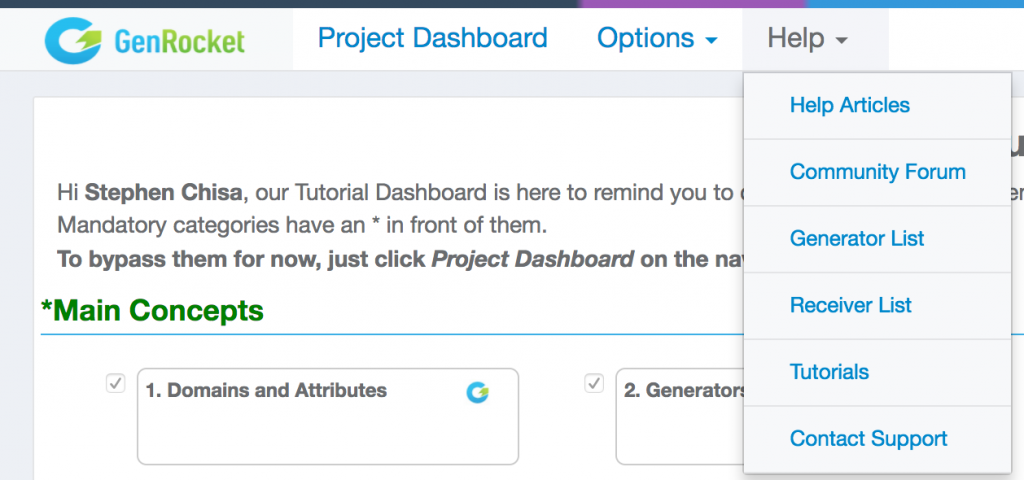 Constant Updates
Whenever we add new features or documentation we let you know in the main navigation. When we release new updates you will see an envelope icon next your account dropdown in the top right.Simply click on it to learn about the new test data generation features and documentation!

Thanks for reading out post! Let us know what you think about our tutorial dashboard and help articles and if you have found these videos helpful.
Make sure to follow us on Twitter for all the latest news about GenRocket, The Future for Test Data Management and Generation.