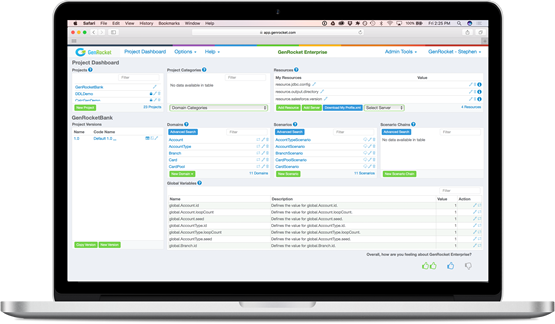 GenRocket TDG
A synthetic test data generation system for agile testing that allows testers to generate any test data on-demand, in real-time.
Better test data for higher quality testing.
GenRocket TDG can provide test data for every aspect of your application, in real-time.
Get started with a single license at $1,500 annually.
Have access to test data before you ship to production.
TDG can generate the test data you need to test your application before shipping to production. No need to wait for production data.

Zero security risk to your customers.
Since GenRocket TDG generates synthetic test data there is no risk of exposing any PII in your test environment.

Provision test data in seconds on demand.
Anyone on your team can use TDG to generate test data on their local machine in seconds in any format they need.

Maintain referential integrity across your test environment.
Easily populate your test environment without breaking referential integrity.
White Papers and Solution Videos
TDG vs TDM
This report covers:
The evolution of test data in regards to software testing. How test data generation pushes past the limitations of test data management.
Download Report >

Solution Video:
Building Conditioned Test Data
See how GenRocket TDG can generate the exact test data your team needs.
Watch Video >

GenRocket API:
Testing a Bank ATM Application
See the power of the GenRocket API in this training video.
Watch Video >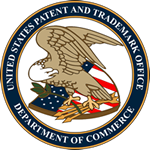 One of a Kind Test Data Generation Tool
GenRocket was awarded US Patent #9,552,266 B2 for Systems
and methods for test data generation on January, 24 2017.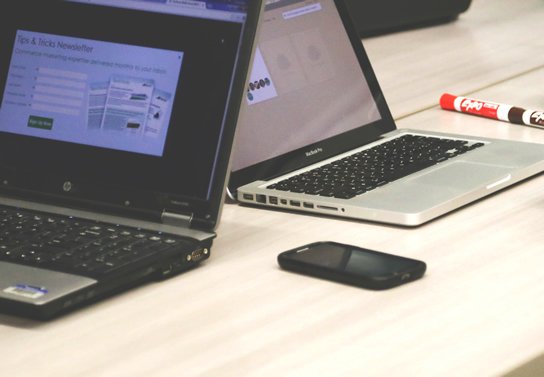 The GenRocket platform is revolutionary – it replaces manual test data generation with a fully automated process that turns dummy data into intelligent data. And because there is no other test data management solution on the market matching its level of price/performance, we can offer GenRocket to any customer regardless of project size. Ruslan Desyatnikov CEO, President, and Founder QA Mentor