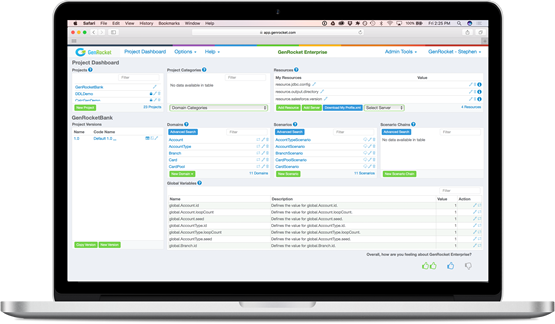 GenRocket Overview
A synthetic test data generation system for agile testing that allows testers to generate any test data on-demand, in real-time.
Speed up your test data processes by over 1000%.
GenRocket can provide test data for every aspect of your application, in real-time. Get started with a single license at $1,500 annually.
Have access to test data before you ship to production.
GenRocket can generate the test data you need to test your application before shipping to production. No need to wait for production data.

A test data solution for regulatory and GDPR compliance.
Since GenRocket creates synthetic data there is no risk of exposing any personally identifiable information in your test environment. A completely synthetic test data practice is essential for GDPR compliance.

Provision test data in seconds on demand.
Anyone on your team can use GenRocket to generate test data on their local machine in seconds in any format they need. No more waiting hours or days for test data.

Maintain referential integrity across your test environment.
Easily populate your test environment without breaking referential integrity.
GenRocket ROI: Reduce your Test Data Efforts from Days to Minutes
One of our software testing provider partners brought GenRocket into one of their clients in the financial services industry. This client is also a member of the Fortune 500. Through their analysis, they found GenRocket greatly improved their client's test data creation/delivery practices.
| Test Data need | Volume of Data | Number of Elements / Columns | Time taken with original test data engineering approach | Time taken with GenRocket | GenRocket Time Savings |
| --- | --- | --- | --- | --- | --- |
| Mandate XML for high volume data needs | 50,000 | 102 | 8 ~ 16 hours | 5 ~ 15 minutes | Minimum of 32x Faster |
| Transactional data for functional testing | 1,000 – 40,000 | 5 tables / 65 columns | 16 ~ 40 hours | 1 ~ 30 minutes | Minimum of 32x Faster |
| Interface testing data files | 5,000,000 | 18 | ~4 hours | 10 ~ 25 minutes | Minimum of 10x Faster |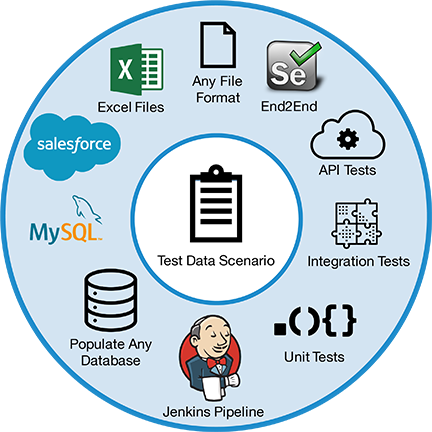 GenRocket Scenarios can generate test data anywhere, in any format, for any type of test.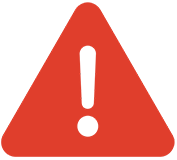 Is your organization in compliance with the EU General Data Protection Regulation (GDPR)?
One of the safest strategies to be in compliance with GDPR is to move to a completely synthetic test data strategy. GenRocket creates synthetic data so there is no risk of exposing any personally identifiable information in your test environment.
A completely synthetic test data strategy is a winning strategy for GDPR compliance.
Learn More
GenRocket can handle test data projects of any size.
Whether you're part of a large organization managing multiple testing projects or a startup with one tester, GenRocket makes it easy to manage different testing projects, application versions, and test data generation Scenarios. This system enables testers to have full self-service access to the test data they need.

Enterprise Level Test Data Lifecycle Management
GenRocket is a complete end to end solution for test data. Unlike static files or scripts, Scenarios are automatically updated to meet the applications new test data requirements. This enables testers to have access to the test data they need as soon as the next version is pushed to the test environment.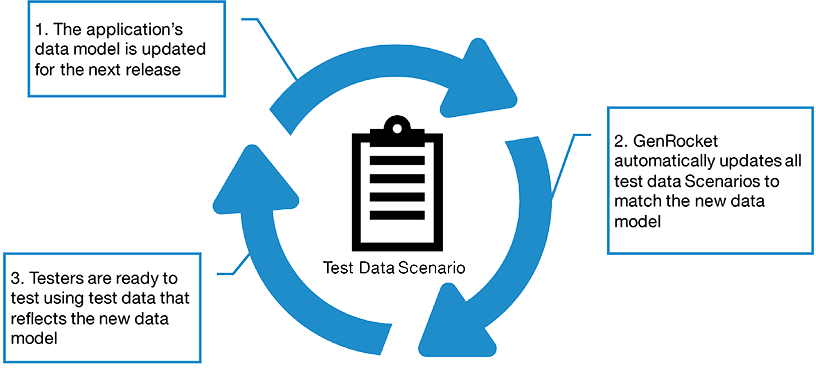 Model test data in the cloud, generate test data locally
GenRocket was designed to meet the needs of enterprises. The GenRocket ecosystem protects your test data by making it only possible to generate your test data inside your corporate environment. GenRocket is made up of two applications — a web application and a local runtime. Below is how synthetic test data generation works with the GenRocket platform.

1.GenRocket Web: Users use the web application to model a representation of their data as GenRocket Domains. No sensitive production data is uploaded to GenRocket.
2.GenRocket Scenario: GenRocket encrypted Scenarios are a set of instructions that the GenRocket Runtime uses to generate synthetic test data.
3.Corporate Firewall: The Scenario is downloaded inside your corporate environment which follows your specified security requirements.
4.Local Machine + GenRocket Runtime: Users run GenRocket Scenarios on their local machine with the GenRocket Runtime to generate test data.
5.Test Data: Users can now use the generated test data for their testing needs.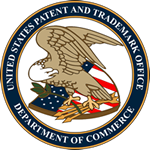 One of a Kind Test Data Generation Tool
GenRocket was awarded US Patent #9,552,266 B2 for Systems and methods for test data generation on January, 24 2017.
Data Sheets and Solution Videos
Data Sheet
Overview of GenRocket
This data sheet covers: an overview of GenRocket, a list of key test data features, a ROI case study, and a comparison with other test data management tools.
Download Data Sheet >

Solution Video:
Building Conditioned Test Data
See how GenRocket can generate the exact test data your team needs.
Watch Video >

GenRocket API:
Testing a Bank ATM Application
See the power of the GenRocket API in this training video.
Watch Video >

TDM for GDPR
This data sheet covers
How you can use GenRocket's test data solution to create a compliant test data strategy for your organization.
Download Data Sheet >

Real vs Synthetic
This data sheet covers
Read how GenRocket's real-time synthetic test data generation changes the traditional way of thinking because GenRocket's synthetic test data is simply better than production data..
Download Data Sheet >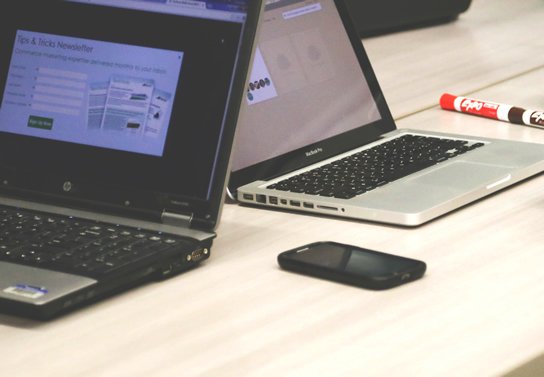 With GenRocket and the expertise that the GenRocket team brought from years of experience in the software testing world, we were able to come up with a method to streamline our testing from days and weeks to a matter of hours SACHIN SHERSTHA Director of Development Solium