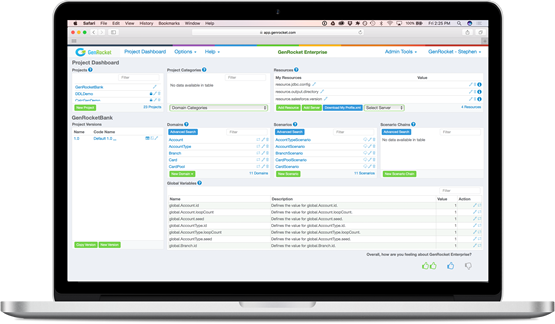 GenRocket TDG Pricing
Less expensive than TDM and homegrown solutions.
TDG Professional
Generate any test data you need.
Ideal for QA teams.
$125 /month
Per User Billed Annually
Professional includes
Unlimited projects
Access to all test data Generators
Access to all test data Receivers
Access to full knowledge base
Test data life cycle management
Project version management
Setup help (First 60 days)
New Generator & Receiver Requests
Use of the GenRocket API
Request Demo
Have a Question?
Take a look at our FAQ.
View FAQ