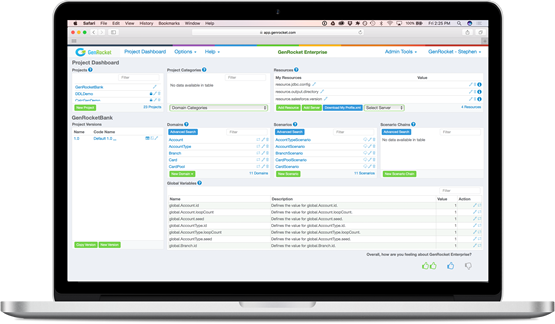 GenRocket Pricing
Less expensive than TDM and homegrown solutions.
Professional
$150 /month per named user
OR
$1500 /year per named user
Save 17% with yearly subscription
Professional includes
Unlimited projects
Access to all test data Generators
Access to all test data Receivers
Access to full knowledge base
Test data life cycle management
Project version management
Setup help (First 60 days)
New Generator & Receiver Requests
Use of the GenRocket API
Request Demo
Need On-Premise Hosting?
GenRocket offers on-premise hosting.
Please contact us for more information about our hosting and support packages.
Contact Us
Are you a software testing provider?
Differentiate your service offering with GenRocket.
Learn more about our partnership program with unique partner benefits.
Learn More
Not ready for a demo?
Sign up for our monthly newsletter for the latest GenRocket news. Sign up here.
Sign Up