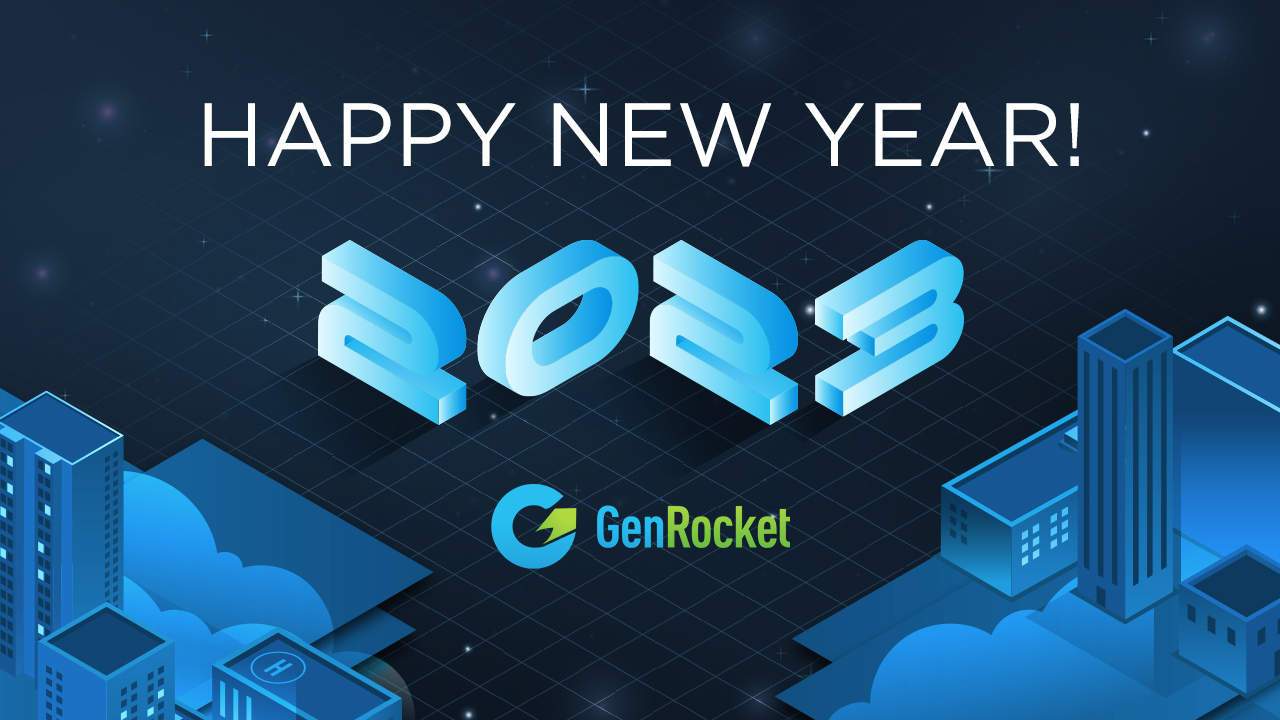 Happy New Year! 2022 GenRocket Recap

Happy New Year! From everyone at GenRocket, we wish you a happy, healthy, and prosperous 2023.
We're thankful that 2022 was a fruitful year for both GenRocket and our clients. We couldn't be more excited about our plans for growth and expansion in 2023. It's truly an exciting time for companies using synthetic data solutions, especially those like GenRocket that further automate and accelerate the delivery of exceptional enterprise-class software in the marketplace.
We thought we'd take a few moments now to recap 2022 and look ahead at what 2023 may offer us.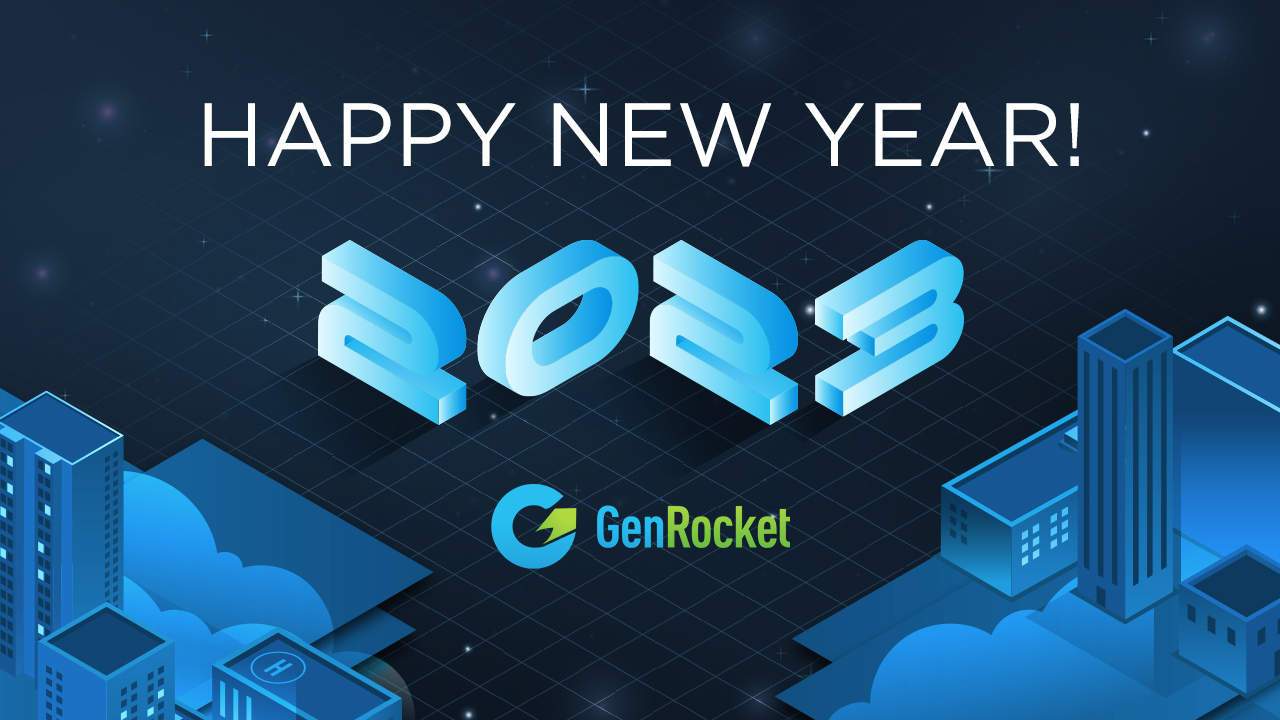 2022: A Year of Continuous Growth and Improvement
The past year offered GenRocket and its customers an outstanding year for continuous growth and improvement. We more than doubled our revenues and continued to add large, global enterprises to our customer base. And, at the same time, we expanded our network of systems integration partners to over 30 of the largest IT services companies in the world.
GenRocket's synthetic data platform added more enterprise scalability features:
a. 727+ data generators
b. 101+ supported data formats
c. More methods with faster data modeling
d. New automations for faster data design
GenRocket's leadership team grew with the addition of Karthik Loganathan as Chief Customer Officer allowing us to better serve our customers
When looking at the landscape of synthetic data solutions on the market today, we can accurately say that no other synthetic data company can handle the complex test data requirements or hundreds of different use cases that we support daily.
Looking Ahead to 2023 – Accelerating Growth
GenRocket enters 2023 with excitement and enthusiasm. Even with some organizations reducing staff due to recession concerns, most of the leading research organizations agree that IT spending will continue to increase.
In fact, Gartner expects worldwide IT spending to reach $4.66 trillion in 2023. IT services is expected to see the highest rate of growth at 7.9%. And, digital transformation and AI has made enterprise IT spending virtually recession proof.
What about the synthetic data market? It's growing at a faster pace. Grandview research indicates that the synthetic data product market will reach $1.79 billion by 2030, a rate of 35% per year. Additionally, Gartner states that 20% of all test data used for consumer facing use cases will be synthetically generated by 2025. And 60% of the data used for AI will be synthetically generated by 2024.
Testing Automation Needs Test Data Automation
Challenges remain when fully automating the process of testing and test data provisioning. According to the World Quality report, an automated test data provisioning process integrated with CI/CD pipelines still needs to mature in most organizations. Fortunately, GenRocket is a Test Data Automation tool that enables testing automation with direct data integration into CI/CD pipelines.
New Year's Resolutions
Have you set a new year resolution? We have.
Our goal for 2023 is to help as many enterprises as we can transition from slow, and difficult methods of data creation to synthetic data generation at scale. And we believe we've put in place the right systems, technology, and personnel to support this goal.
At the end of January, we will share an exciting announcement. Hint: it will be about a fresh new approach to help our customers transition to synthetic data and realize the promise of "quality at speed and at scale". Stay tuned…