What's New in GenRocket? G-Portal
by admin on Jul 12, 2023

In our recent announcement, we described how GenRocket now provides a single solution to provision both synthetically generated data and masked and subsetted production data in a single Distributed Self Service Platform.
GenRocket is excited to announce the beta release of one of the newest features of this enterprise-class platform, called G-Portal.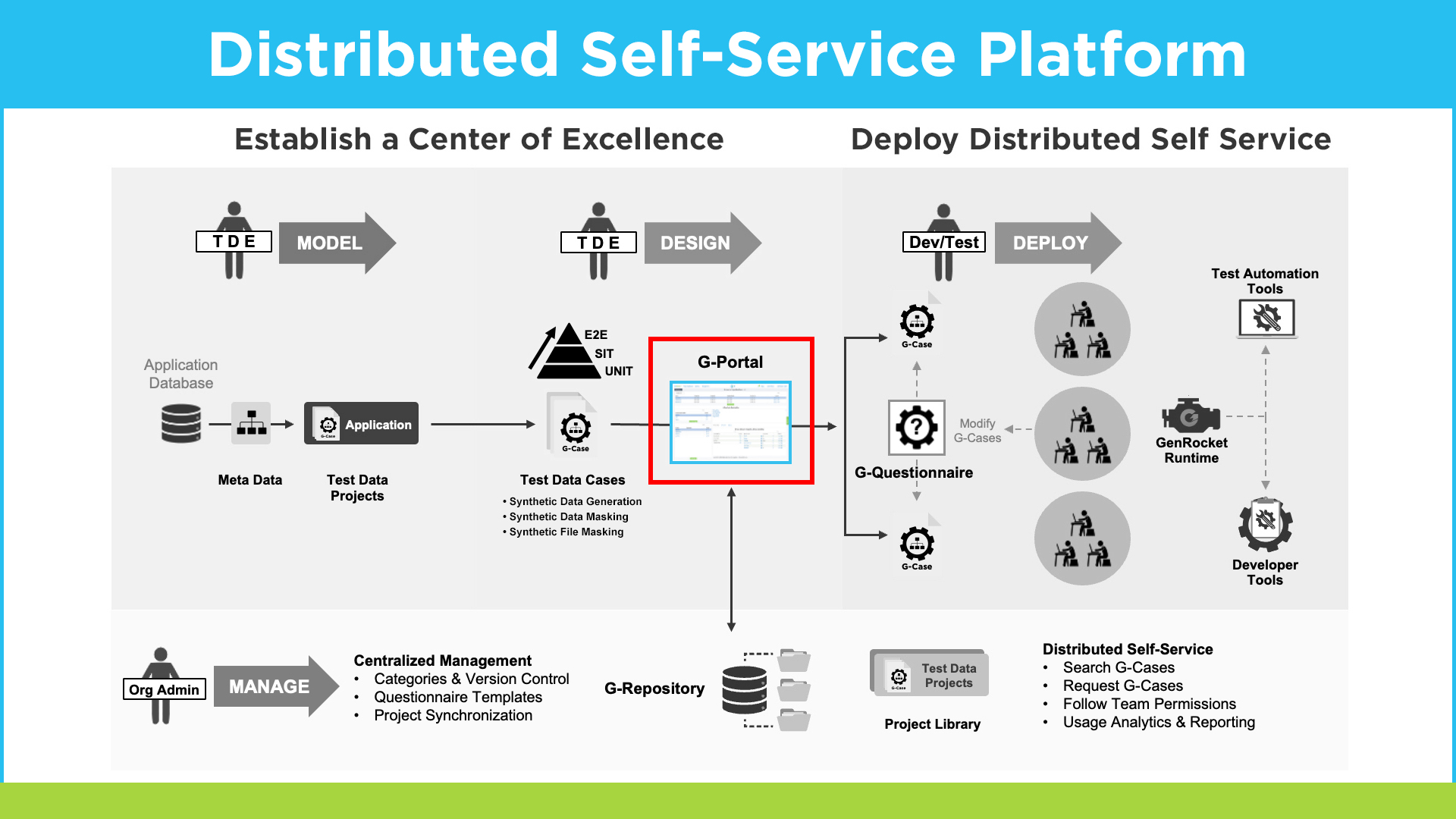 G-Portal is a light weight, easy to use 'window' that connects a small group of Test Data Engineers (TDEs) that has GenRocket expertise located in a Center of Excellence (CoE) to test data consumers, like developers and testers, spread across globally distributed teams.
G-Portal combines the power of synthetic test data generation with a self-service test data request workflow solution. Imagine a way any tester or developer can quickly log into G-Portal, search for existing test data or request new test data and be able to obtain the test data on demand! Now with GenRocket, you can significantly reduce test data provisioning time and speed up your testing cycle!
G-Portal provides a single platform that can be used to:
Search for existing synthetic test data
Request new test data through a "ticketing" feature
Track the status of the request
Communicate with the TDEs in the CoE fulfilling the request
Download the test data generation components (Test Data Cases)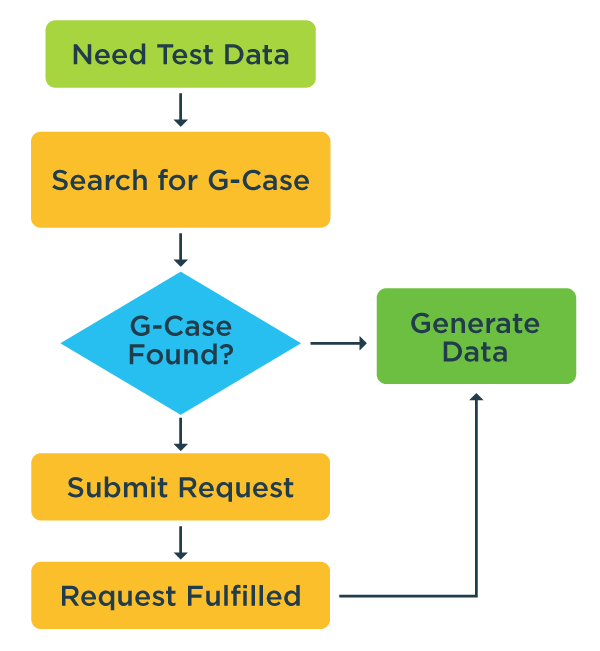 G-Portal is included in your GenRocket subscription so there's no extra cost! Want to try G-Portal? Contact your Customer Success manager.
You can also find additional details about G-Portal on our Knowledge Base.