Synthetic EBCDIC Test Data is Key to Bank's Tech Transformation
by admin on Apr 06, 2022
The venerable IBM mainframe is still very much alive and well in the age of digital transformation. According to IBM, mainframes are still in use in most global enterprise IT environments. Here are some recent mainframe adoption numbers (source: IBM):
67 of the Fortune 100
45 of the Top 50 Banks
8 of the Top 10 Insurers
8 of the Top 10 Telcos
7 of the Top 10 Retailers
4 of the Top 5 Airlines
Mainframes offer the capacity to support online transaction processing (OLTP) applications for banking and credit transactions or insurance claims processing at scale. They are also used for overnight batch runs to process customer statements and a variety of financial reports.
Digital transformation initiatives leverage new technology to enable more distributed, web-based applications. However, cutting-edge systems must complement and co-exist with the traditional mainframe and its ecosystem of legacy programming languages and data formats.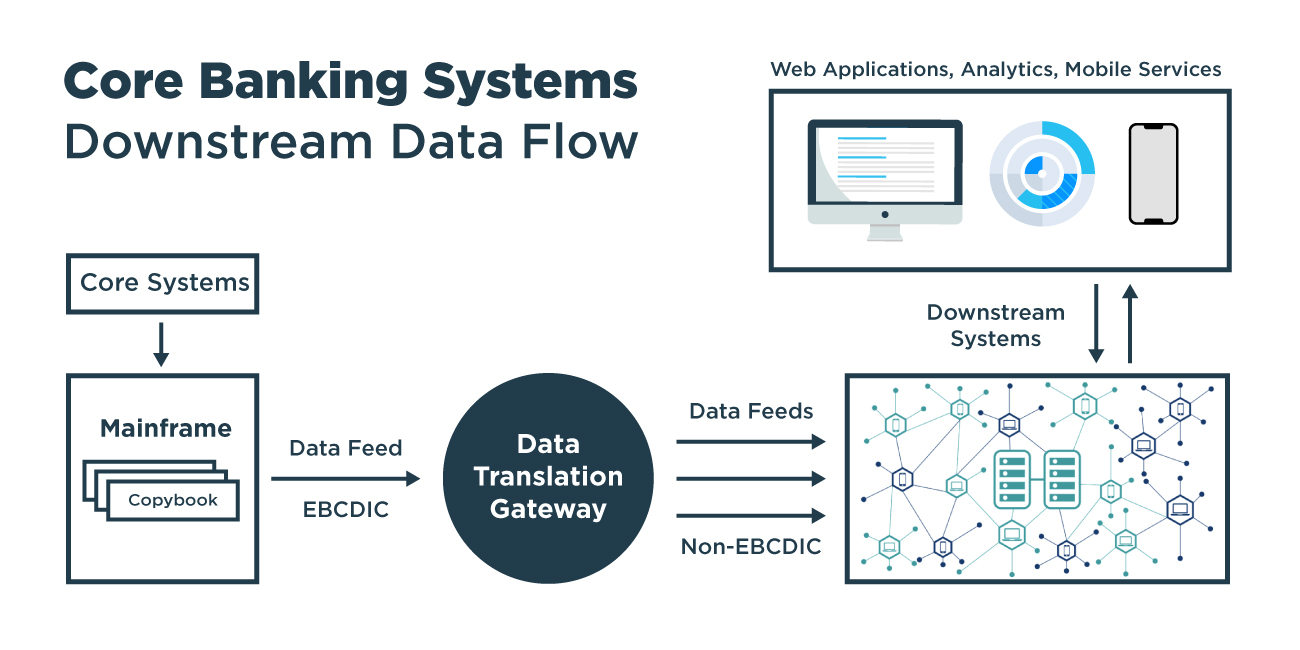 We recently documented the experience of a large global bank and how synthetic data is helping to enable their technology transformation. They operate core banking applications on mainframe systems that feed approximately 500 downstream systems representing a variety of applications for all lines of business. They were faced with the challenge of testing the accuracy of translating thousands of EBCDIC files formatted by COBOL copybooks into data formats used by the current generation of distributed systems.
GenRocket proved to be an ideal solution. Its Test Data Automaton platform is used to generate realistic synthetic data in EBCDIC format, with complete control over data variety and volume to meet this difficult testing challenge.