GenRocket Launches New, Improved Flight School
by admin on Apr 06, 2023
Fasten your seat belts, because we're heading into orbit with our new, improved Flight School!
Flight School has always been an important part of the GenRocket platform, but the new, improved Flight School takes training to a whole new level. We've reimagined Flight School so that it's more about what you, the end user, wants and needs to learn to use GenRocket to its fullest potential. And, with plans underway for periodic and continuous improvement, a good thing is only going to get better over time.
What Is Flight School?
Flight School is a self-guided learning portal for GenRocket. The new and improved Flight School training portal adds depth and real-world examples to GenRocket training. It provides training the way people prefer to learn – through example, real world use cases, and more.
Who Is Flight School For?
Test Data Engineers
Developers and Testers
Channel Partner Sales
Value Stream Managers
GenRocket Power Users
Organization Administrators
Executive Stakeholders
The Flight School curriculum has been completely redesigned to focus on training through actual use cases and examples – not just abstract concepts. This aligns with best practices in adult learning and corporate training, ensuring that the material is shared in a way that deeply resonates with users.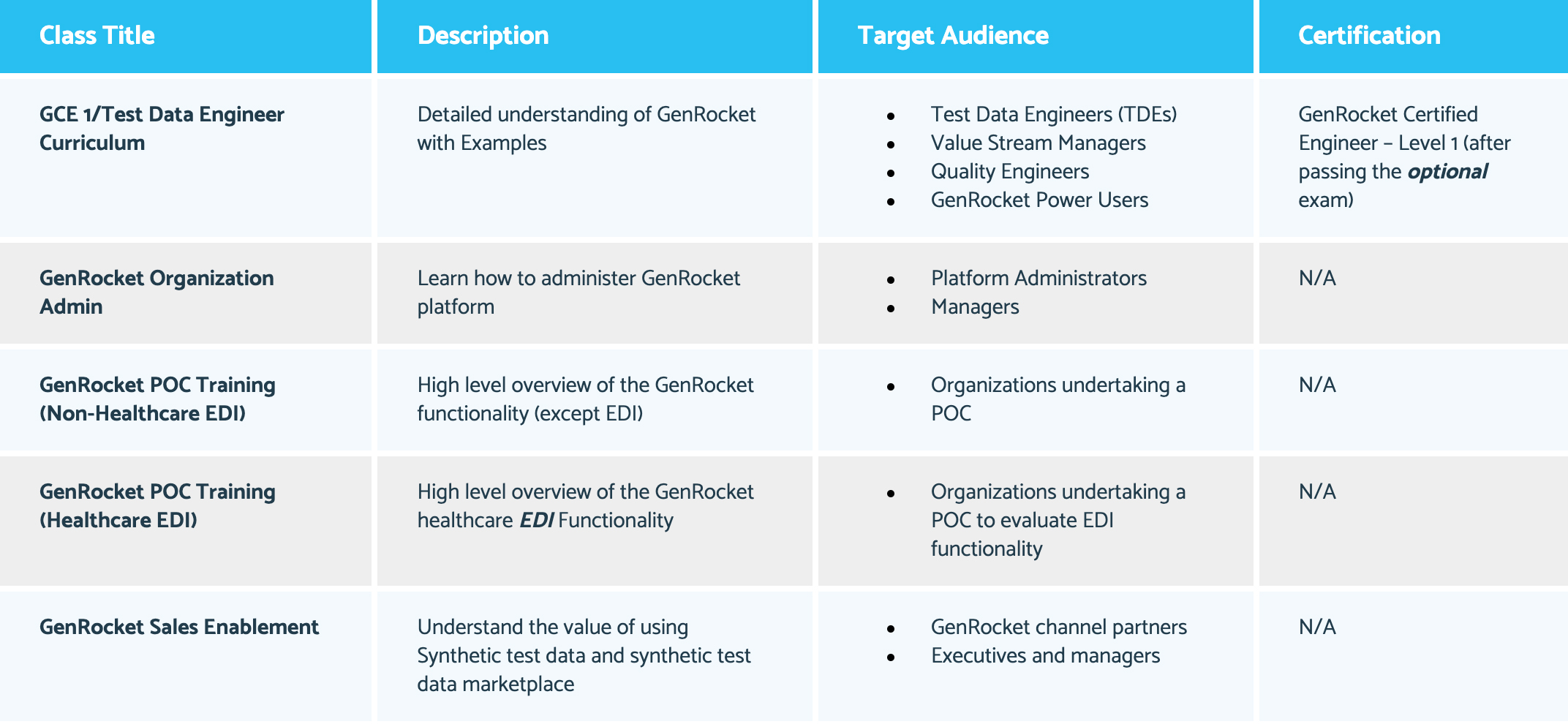 Lessons are grouped around typical enterprise organization structures, so they make better sense to the end user. There's improved reporting for customers and channel partners, alerts and notification for new curriculum added to the portal, and alerts when your certification is expiring.