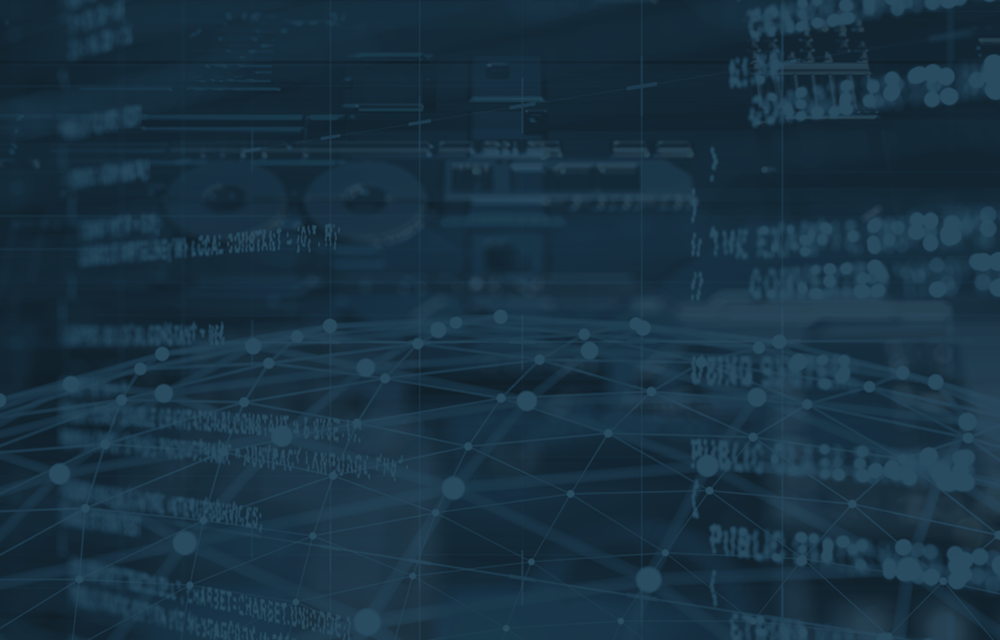 How Intelligent Automation Accelerates Test Data Provisioning
The GenRocket Test Data Automation platform has been in development for more than 10 years with a vision of accelerating and automating the delivery of accurate, controlled test data into any testing environment.
Over the years, the platform has changed from a single user system that allowed developers and testers to generate data themselves, to a full enterprise-class test data platform that can be deployed and managed globally across hundreds of teams of developers and testers supported by a small team of GenRocket experts operating a synthetic data center of excellence (CoE).
Our customers love the power and flexibility of our platform and GenRocket's ability to generate just about any volume, variety, and format of data imaginable. However, our customers also want us to make every aspect of what GenRocket does faster, easier, and streamlined through enhanced automation.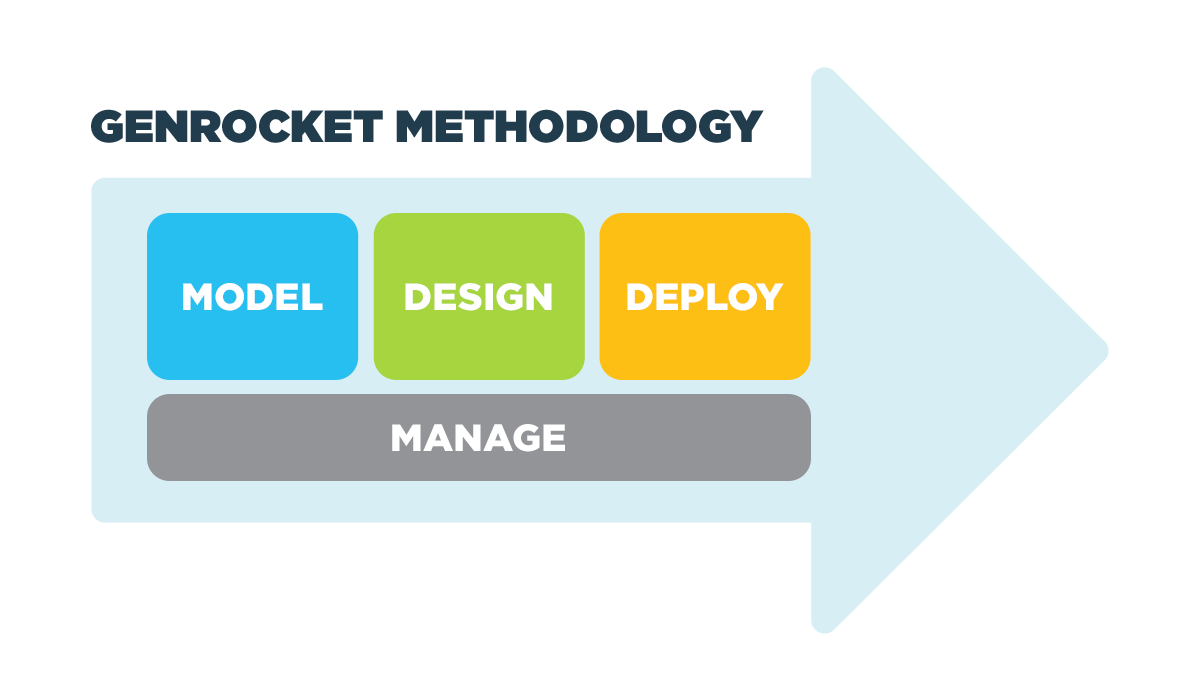 To this end, we've outlined how GenRocket infuses intelligent automation throughout all four stages of the GenRocket methodology. This methodology provides a simple and efficient framework for using GenRocket and encompasses all stages of the testing lifecycle.
Intelligent Automation Throughout the Test Data Lifecycle
Stage 1: Model
Accelerate the process of modeling Test Data Projects with referential integrity so that the project accurately reflects the structure and data attributes of the target application, database, or transaction set. With GenRocket intelligent automation, you can: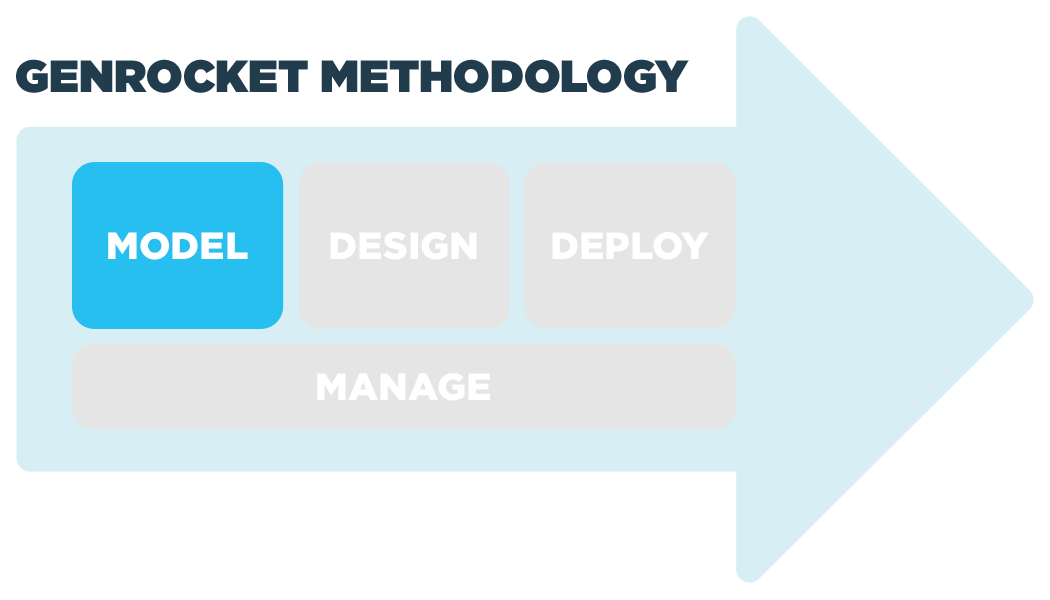 Identify data model changes and allow the Test Data Project to be automatically updated.
Automatically refactor all related GenRocket Scenarios and Test Data Cases and create new versions of Test Data Projects.
Intelligently and automatically assign GenRocket Generators to the appropriate data Attributes.
Automate functions like "Copy" and used to quickly save parts of a Test Data Project as a template or "Preset"
Stage 2: Design
Intelligent Automation (IA) makes Designing Test Data Cases faster and easier. Intelligent automation allows you to: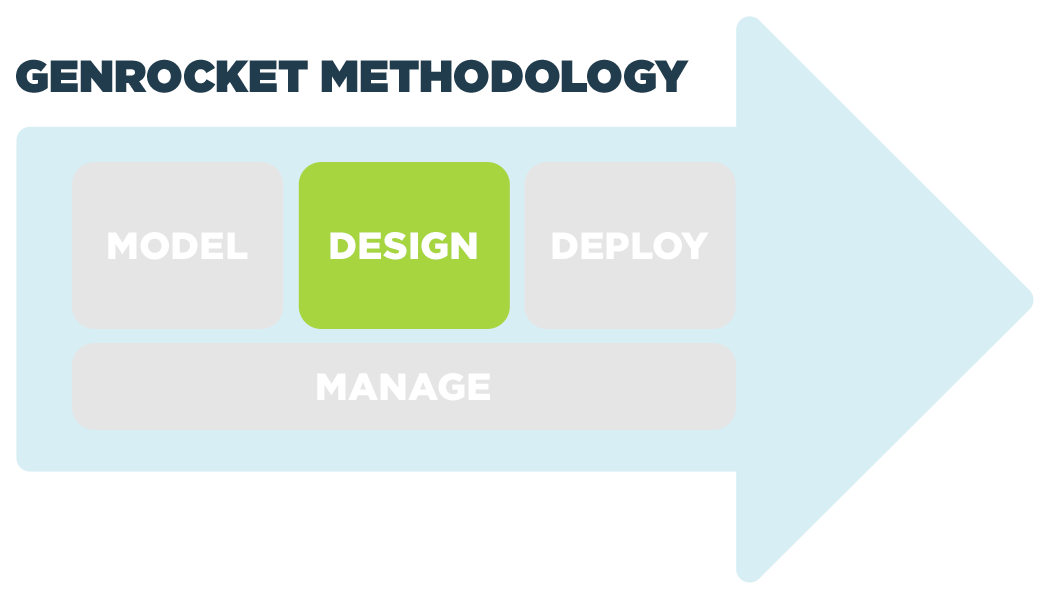 Detect data relationships within an application and quickly establish "Families" of related data tables.
Automate the design of Test Data Cases with each of the "Families" of related data tables… such as automatically designing Test Data Cases for Unit, Integration and Load testing.
Automate the process of generating all valid permutations and combinations to fully test an application.
Stage 3: Deploy
Intelligent Automation (IA) is used to automate the setup of GenRocket Receivers, components that transform and deliver data in a compatible output format. Instead of manual setup, most of a Receiver's configuration process is automated and ensures that no coding or complex setup is required.
Intelligent Automation is used during this stage to: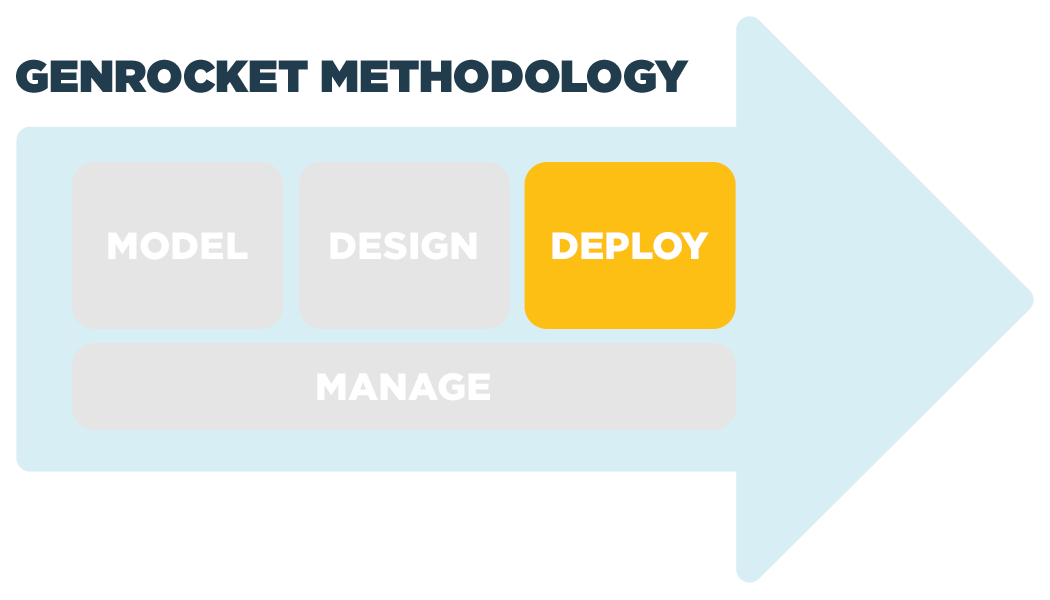 Automate the assignment of GenRocket Receivers. So, if the customer is working on a Salesforce project, the system automatically assigns a Salesforce Receiver, if the customer is working on an X12 EDI project, the system automatically assigns the appropriate Receivers for EDI transaction data.
Enhance the testing process. For example, GenRocket Generators are intelligent and can hold "state" so that they automatically know where a data generation process ended and can pick up data generation where they left off, if that is required in the particular use case.
Intelligently automate test data design and deployment into their CI/CD pipelines
Make it easier to find and use Test Data Projects. Large GenRocket customers have hundreds of Test Data Projects with thousands of Test Data Cases. G-Repository automatically synchronizes all the Test Data Project and Test Data Case information into the test environment without a developer or tester having to think about or manage any of the details. If a Test Data Case is updated, it is automatically synchronized.
Stage 4: Manage
While the GenRocket solution allows for distributed teams to easily integrate Test Data Automation into their local test environment, It also enables centralized management of the platform as it scales across the organization. Intelligent Automation plays an important role in providing visibility into a global enterprise deployment of the technology.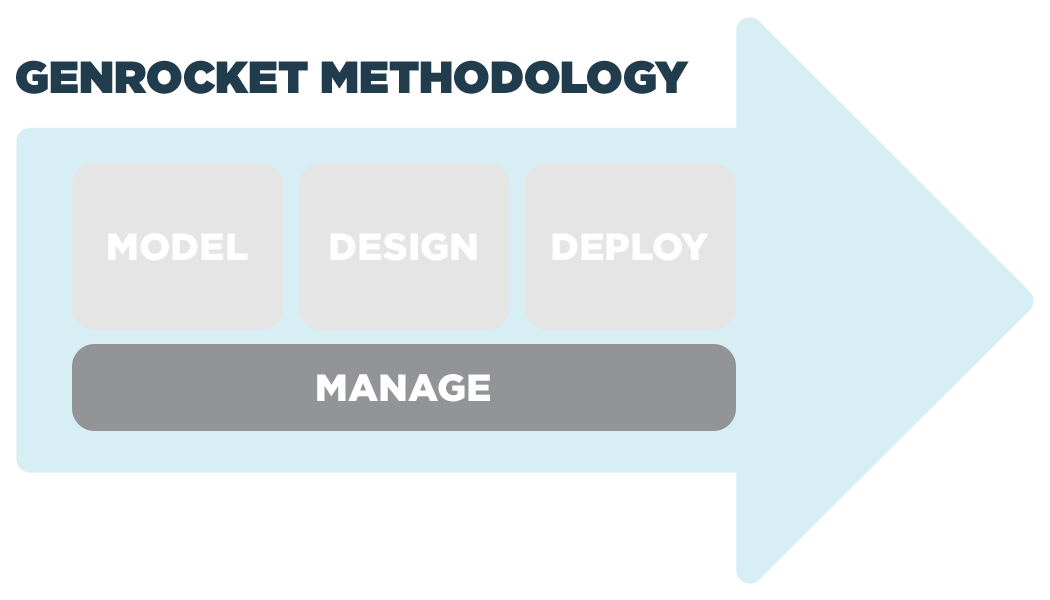 Automate the collection of test data activity and usage across the platform.
Send and organize the summary usage data into a comprehensive analytics and reporting dashboard called G-Analytics.
The modular, component-based architecture of the GenRocket platform allows us to add new forms of intelligent automation that simplify the entire test data provisioning process with improvements in performance, functionality, and usability. We're always looking for ways to enhance the developer/tester experience with GenRocket. If you encounter ways to improve your test data automation workflow, just let us know. We'll try to incorporate them in a future release.