[VIDEO] LambdaTest & GenRocket: Elevating Software Testing Efficiency
by admin on Aug 16, 2023
In a joint press announcement, LambdaTest, a leading cloud-based testing platform, unveiled its strategic partnership with GenRocket, provider of the industry's most advanced synthetic data platform. This new technology integration offers unprecedented performance and scalability to meet the most demanding software testing challenges.

With LambdaTest's HyperExecute, users can now effortlessly tap into GenRocket's powerful synthetic data generation capabilities. The result is a robust automated testing solution that's up to 70% faster than existing cloud-based systems. Mayank Bhola, Co-Founder of LambdaTest noted that fusing GenRocket's synthetic data generation technology with the HyperExecute platform elevates testing to unmatched levels of efficiency.
GenRocket enables the generation of vast synthetic test data volumes and eliminates any dependence on sensitive production data. It's ability to produce controlled and conditioned synthetic data in any volume, variety, or format can solve any test data challenge. According to Garth Rose, GenRocket CEO and Co-Founder, the union with LambdaTest marks a transformative phase in integrated and automated software testing to enable superior quality, speed, and scale.
With this integration, self-service test data provisioning is streamlined while the automation within HyperExecute drastically reduces testing cycle times. This synergy paves the way for enhanced software quality and faster, more frequent release cycles.
VIEW THE INTEGRATION VIDEO
To see this powerful integration in action, watch our new video covering GenRocket's integration with LambdaTest's HyperExecute. Just click on the image below.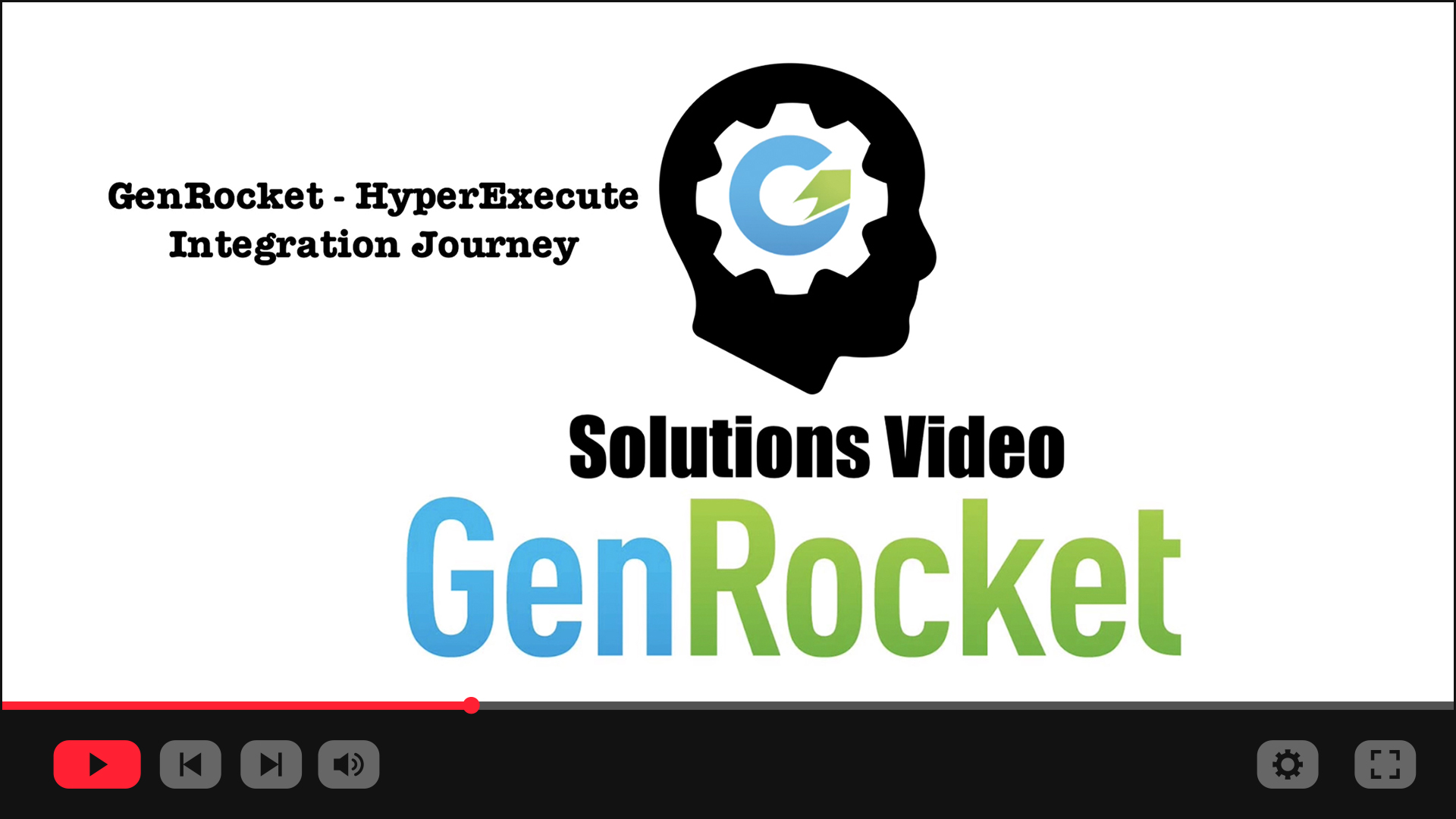 You can learn more details about the integration by viewing this LambdaTest Support Document. Or dive deeper into this dynamic partnership and explore its offerings at our respective websites at www.genrocket.com and www.lambdatest.com.
FREE SUMMIT

Join 10K+ developers and testers at one of the biggest online testing conferences
The Testμ ('TestMu') Conference brings together 15,000+ QA practitioners, testers, developers, and thought leaders from 105+ countries.
Attend 35+ sessions and learn from 50+ other leading testing experts from Microsoft, Google, Accenture, Infosys, Wipro, GitHub, Spotify, Netflix, AWS, Grafana Labs, JetBrains, EPAM, Sumo Logic, and more!
Live hands-on workshops and sessions on AI/ML in Testing, DevTestOps, Test Automation, Test Leadership, Best Testing Practices, Mobile Automation, and Automation Frameworks.