New Technology Ensures Test Data Consistency
by admin on Aug 04, 2021
Testing today's complex multi-tiered systems requires quality test data for many diverse types of application environments. They include real-time messages exchanged between API-connected subsystems, complex data feeds from external systems, and referentially intact data tables queried from back-end databases.
GenRocket is unique in its ability to design and generate synthetic data to replicate any of these data environments with control over the data generators and output formats used to provision high quality synthetic data on-demand.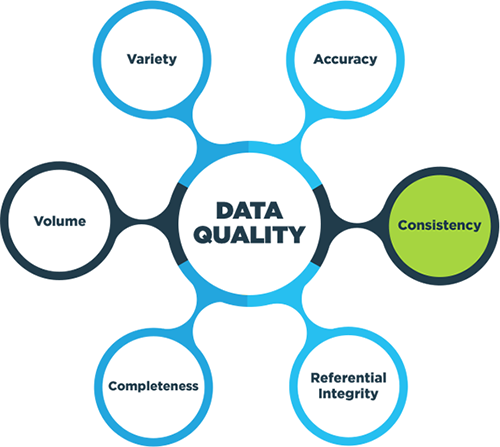 An important part of ensuring the quality, accuracy and stability of testing complex systems is maintaining test data consistency across multiple systems under test.
In the 2019 World Quality Report, 61% of respondents cited "maintaining test data consistency across different systems under test" as a top test data challenge. GenRocket provides testers with intelligent automation to meet this challenge ensuring data consistency across all Test Data Projects developed using its Test Data Automation platform.
GenRocket has advanced its data consistency capabilities with the following feature enhancements:
Master Projects: Ensure that all Child Projects inherit the same synthetic data generation configuration and automatically refactors any subsequent changes to the Master Project.
Organization Variables: Define a constant value that can be referenced by multiple Projects within your organization without the need to re-configure the variable for each Project.
Organization Attributes: Attributes defined at the organization level value and referenced by multiple Projects without the need to re-configure each attribute across multiple Projects.
You will find a full description of GenRocket's new data consistency capabilities in the Data Architect Flight Plan recently added to our Flight School Online Learning Environment.