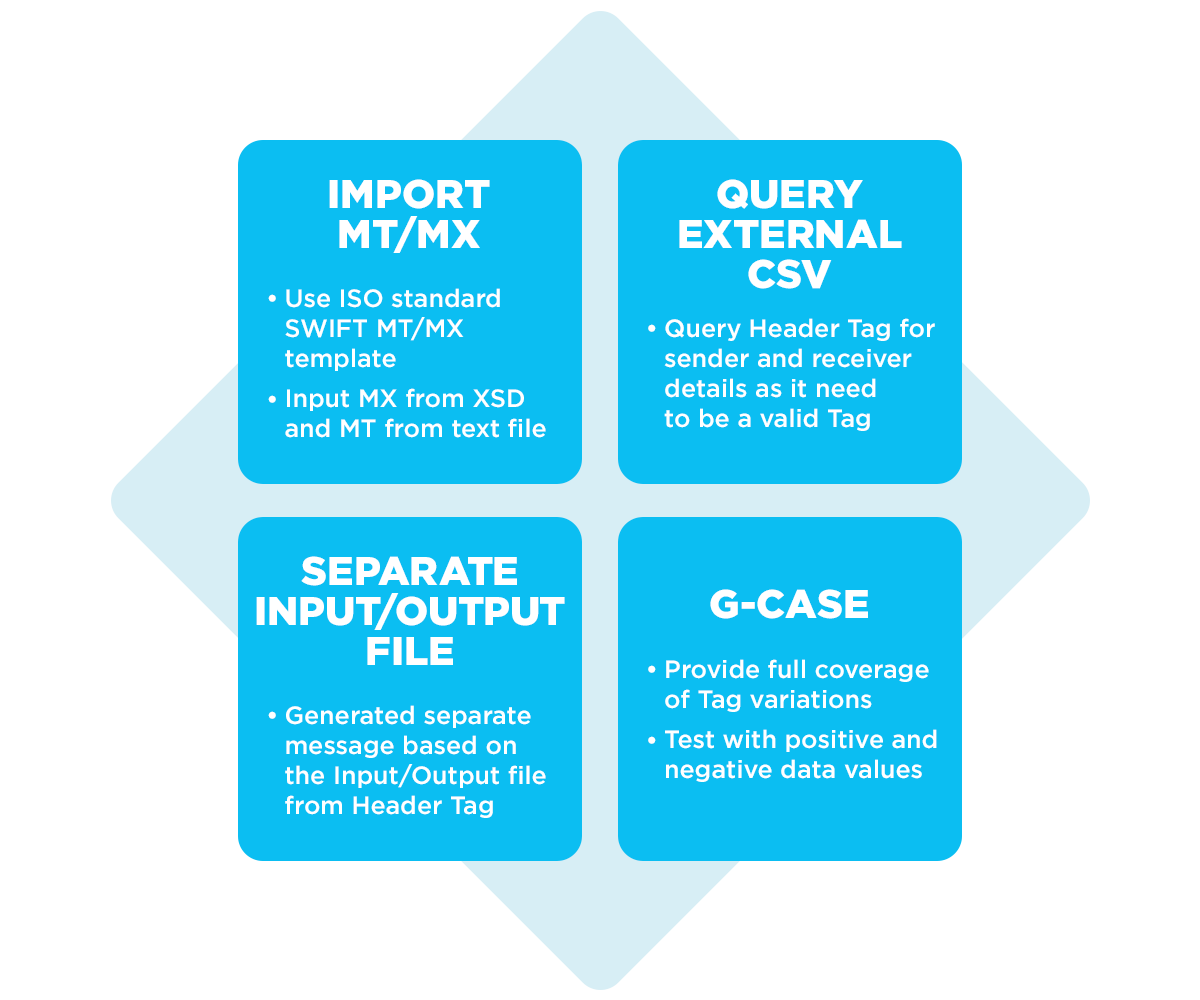 GenRocket Ready for ISO 20022 and SWIFT MX Message Data Transition
The Society for Worldwide Interbank Financial Telecommunications (SWIFT) is a member-owned cooperative that provides a way to send secure and authenticated financial transaction messages among its members. It is the largest and most widely used method of sending payment transaction messages that enables cross border payments to flow freely across the world. On any given day, the SWIFT banking system processes 25 million or more messages for its 11,000+ global customers.
The organization announced that, starting in 2023, it would be moving to a new message standard: ISO 20022. The migration to ISO 20022 (MX) for cross-border payments and reporting (CBPR+) began in March 2023, with a coexistence period with MT messages until November 2025. As global financial institutions transition to the new format, they need to test all their various payment and reporting systems to ensure that they are ready to handle the new message formats. To thoroughly test each system and ensure that they can process new message standards, banking organizations need test data to validate every possible permutation of the SWIFT messages that are in scope to be converted.
SWIFT Message Data Testing – Complex Test Data Needs
The SWIFT messaging system is complex. Messages must move quickly across multiple banking systems and currencies. This may involve dozens of platforms, each of which is shifting from the older MT standards to the new MX messaging standards. Each step in the system, and all possible data variations, must be tested to ensure that no matter what the situation, the transaction will be completed successfully.
To test multiple complex permutations for both positive and negative testing, a significant variety of test data must be produced. However, copies of production data may not contain such variations. Additionally, the need for high security around all financial data means that masking production data is not a viable alternative. Additionally, manually creating all permutations of messages is extremely time consuming and can cause errors. Synthetic test data, produced in accordance with both the old and new MT/MX structures, will be essential for financial institutions to successfully complete systems testing by November 2025 to make the final cutover to the new standard.
GenRocket Accelerator for Parallel SWIFT Testing
GenRocket has created an accelerator for SWIFT testing. GenRocket Generators and Receivers have been pre-configured for the existing SWIFT MT standards structures and the new MX standards structures to ensure that equivalent data variables can be produced for parallel testing.
The chart below illustrates a sample of our supported and validated messages for SWIFT message testing. The full list of SWIFT messages is already available in GenRocket. SWIFT Tags are used in the SWIFT messaging system to switch on and off attributes, such as enabling a foreign exchange field. Organizations can use GenRocket G-Case functionality to enable/disable tags and define the tag values based on message and conditions (i.e., cross currency payment) being tested. GenRocket has already incorporated the rule-based SWIFT tagging system into its G-Cases, thus providing companies with a ready-made and proven method of producing synthetic test data in support of the SWIFT changeover.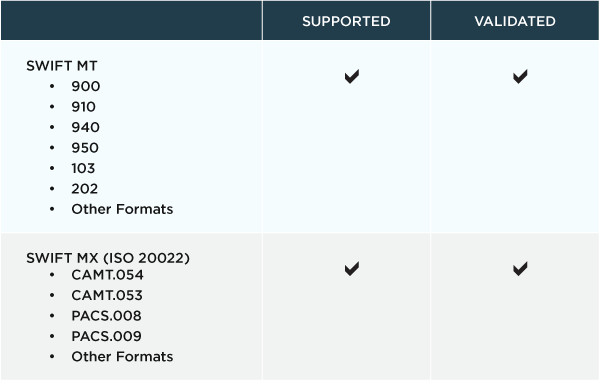 With GenRocket, you can:
Import any XML schema definition (XSD) file into GenRocket and set up data tables
Create MX transaction sets that represent the instructions and transaction codes
Generate multiple combinations with control over permutations, positive , negative, and edge case data
The benefits of using GenRocket for SWIFT MT & MX message data include:
Ability to generate BOTH SWIFT MT and MX message data for parallel testing
Flexibility to query specific header tags for sender and receiver validity of tag data
Variety of test data cases to generate data for different data stages of the SWIFT message data cycle
Absolute security, since synthetic test data does not utilize masked production data, and ensures highly sensitive financial data isn't at risk
Proven Use Case: Global Bank Tests SWIFT MT & MX Message Data
A major global bank approached GenRocket with the need for a way to generate test SWIFT message needed for a strategic and mandated initiative to go from SWIFT MT standards to MX standards. The business responsible for managing this SWIFT initiative needed to ensure that each of the MT messages and corresponding MX messages and all variations were tested with a number of different applications used for processing SWIFT messages. The testing team needed test data for regression testing while upgrading vendor components and making application changes, fine tuning rules, and more. However, masked production data could not be used, as it was feared it would compromise sensitive financial data.
Challenges
The bank's current test approach was dependent on other teams to access to sensitive production data
They needed a high volume of SWIFT messages in a wide variety of states and data points
Needed variations in SWIFT message data to test trigger words in certain tags
Needed to test the full variety of MT and MX message types, including multiple permutations
To meet the bank's needs, GenRocket created a solution accelerator with a base set of messages required for testing. This included variations in SWIFT data, such as adding trigger words in certain tags to check the effectiveness of vendor scanning algorithms.
The implementation included: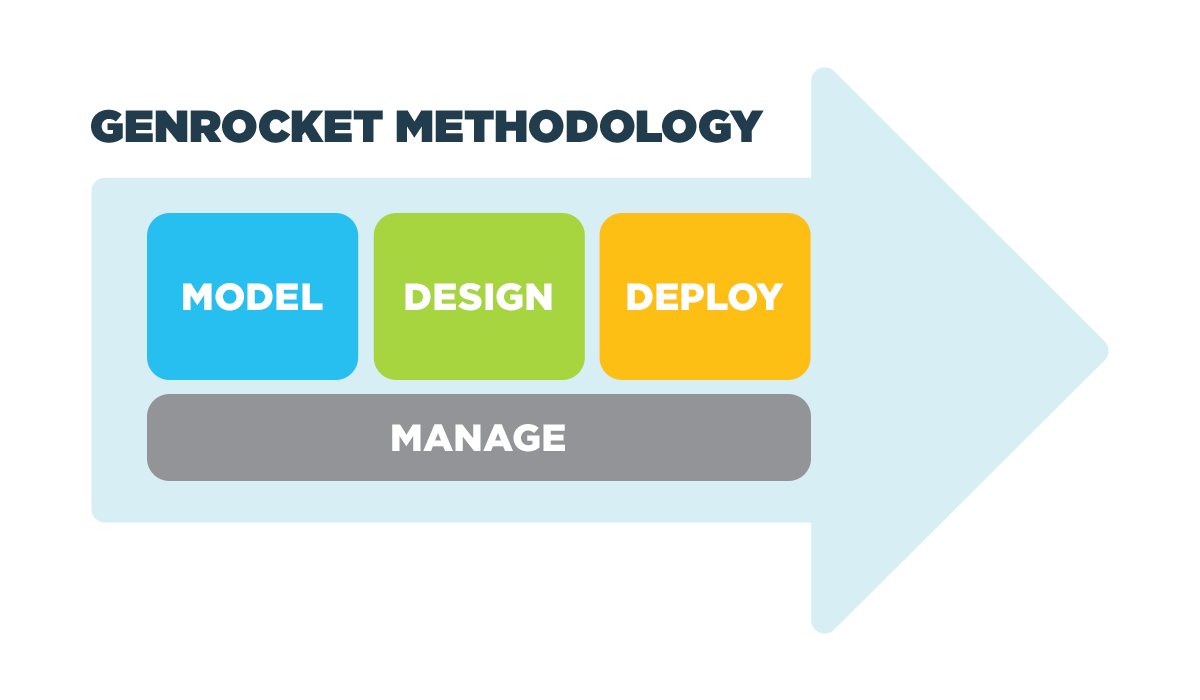 Model – Set up the Test Data Project and model the Tags and Fields to be synthetically generated by the system.
Design – Tune and configure the data generators used to produce the required data.
Deploy – Assignment of Receivers and Receiver Parameters
Manage – Manage Users, Establish and expand G-Cases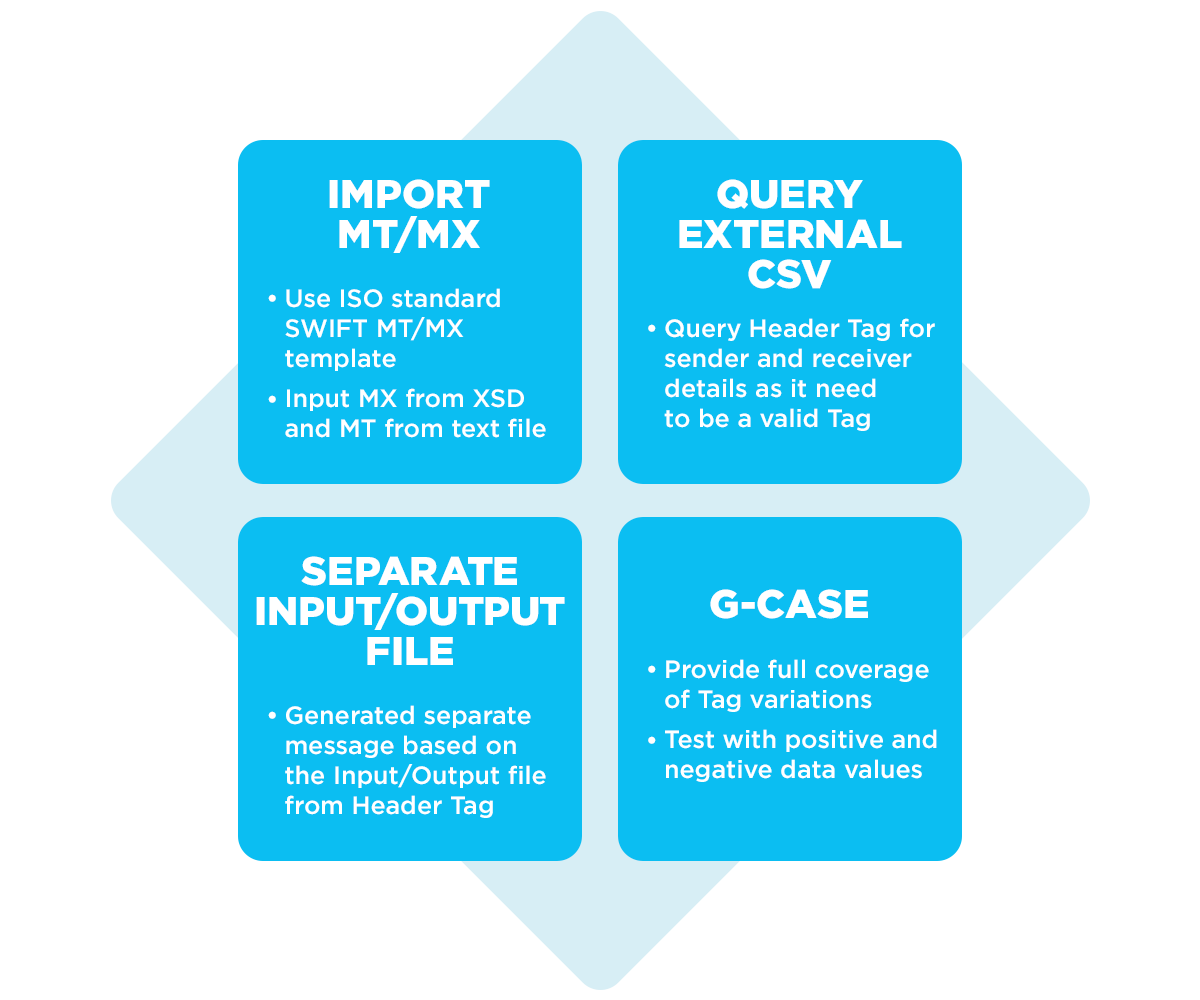 The resulting test data solved many critical needs for the bank including:
Secure synthetic test data without using any production data, thereby eliminating exposure of secure PII
Quick way to "Design" message variety
Plentiful negative and positive data permutations
Flexible data outputs that provided the variety needed to test MX messaging
Both MT & MX message data to test systems in parallel
GenRocket Synthetic Test Data: Ready for SWIFT MT & MX Messaging Data Testing
The clock is ticking towards the final November 2025 deadline for full ISO 20020 compliance. As more financial institutions are looking for the right approach to testing the new SWIFT MX messaging standards, GenRocket is ready.
We have already created the necessary SWIFT data G-cases and have proven that we can create synthetic test data in the required variety and formats needed to test systems. This is a synthetic test data platform already in place, tested, and found to be exceptional at producing the requisite synthetic test data needed for systems making the transition to ISO 20020 MX messaging data standards.
If you need such a solution, GenRocket is ready for you. Contact us so you can begin using GenRocket now for SWIFT MX message data testing.