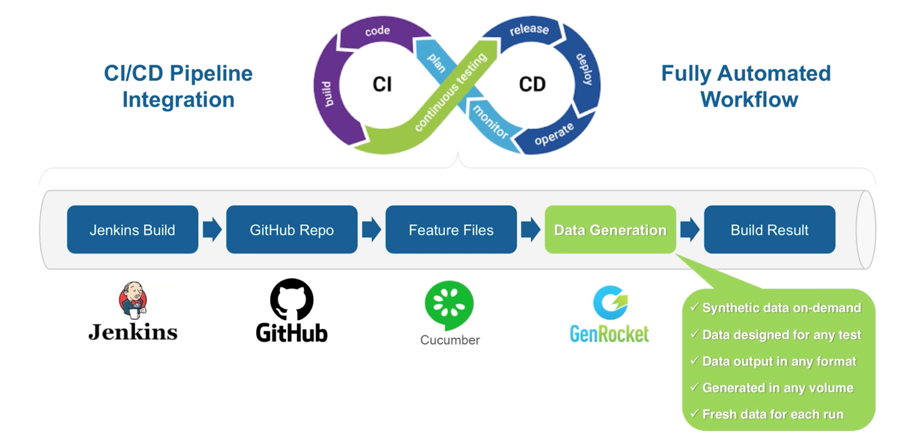 Financial Services Firms Accelerate their Migration to the Cloud
Until recently, the global financial services industry (estimated at $22.5 trillion in 2021) has been slow to adopt cloud computing for its core processing functions. Entrenched legacy applications, uncertain cybersecurity risks, and regulatory compliance issues have all presented steep barriers to cloud adoption in the financial sector.
Now those barriers appear to be coming down. Banking, credit card processing, investment management, insurance and other financial services are increasingly moving their premise-based systems to the cloud for greater agility and reduced infrastructure cost.
A recent report commissioned by Google examined the pace of cloud adoption in financial services in a survey of 1300 IT executives employed around the world at director level and above. This comprehensive study revealed an overwhelming 83% of respondents are now actively deploying cloud technology as part of their primary computing infrastructure.

And the remaining 17% that still rely on premise-based systems are planning to shift an average of 40% of their workloads to the cloud over the next 12 months. Based on Google's latest research, it's safe to conclude the cloud shift in financial services is well underway.
Many factors are driving cloud migration. The global pandemic forced organizations to enable a work-from-home environment for employees, whether they are bankers, brokers, or financial advisors. At the same time, the consumer demand for online services dramatically heightened the urgency for digital transformation initiatives. And the ongoing development of IoT and Big Data applications have made cloud computing an essential technology for financial services.
Software Testing in the Cloud
The migration of applications and data environments to the cloud has created a need for cloud-based test automation and test data provisioning. Quality Assurance teams need to spin up and tear down cloud-based test environments with speed and agility. According to a recent analysis by Emergen Research, the global cloud testing market is growing rapidly and expected to reach $21.6 billion by 2028, fueled by demand for cloud-based testing tools and platforms.
Traditional premise-based Test Data Management systems will not keep pace with the accelerated shift to cloud computing. To take their place, Hybrid cloud solutions like GenRocket's Test Data Automation (TDA) self-service platform offer the ease and agility needed for the era of cloud-base testing.

With GenRocket, DevOps teams collaboratively design the exact data needed for testing in the GenRocket Cloud, a secure SaaS solution hosted on an AWS private cloud. Once designed, a template for the required test data is downloaded, in the form of a Test Data Case. This template is a secure encrypted file containing only the metadata required to generate test data using the GenRocket Runtime Engine. This engine can be integrated with any test automation tool and triggered to generate synthetic data in real-time during test execution using a physical machine on the customer premise, or a virtual machine in the customer's private cloud.
The GenRocket Runtime Engine supports the virtualization environments of all major cloud platforms including Amazon Web services, Microsoft Azure, Google Cloud Platform. Additionally, the GenRocket Runtime Engine and its resources can be packaged as a single portable image and deployed in a container such as Docker. It's easy to integrate GenRocket with any test automation tool and deploy its TDA technology into a fully automated release pipeline as illustrated below.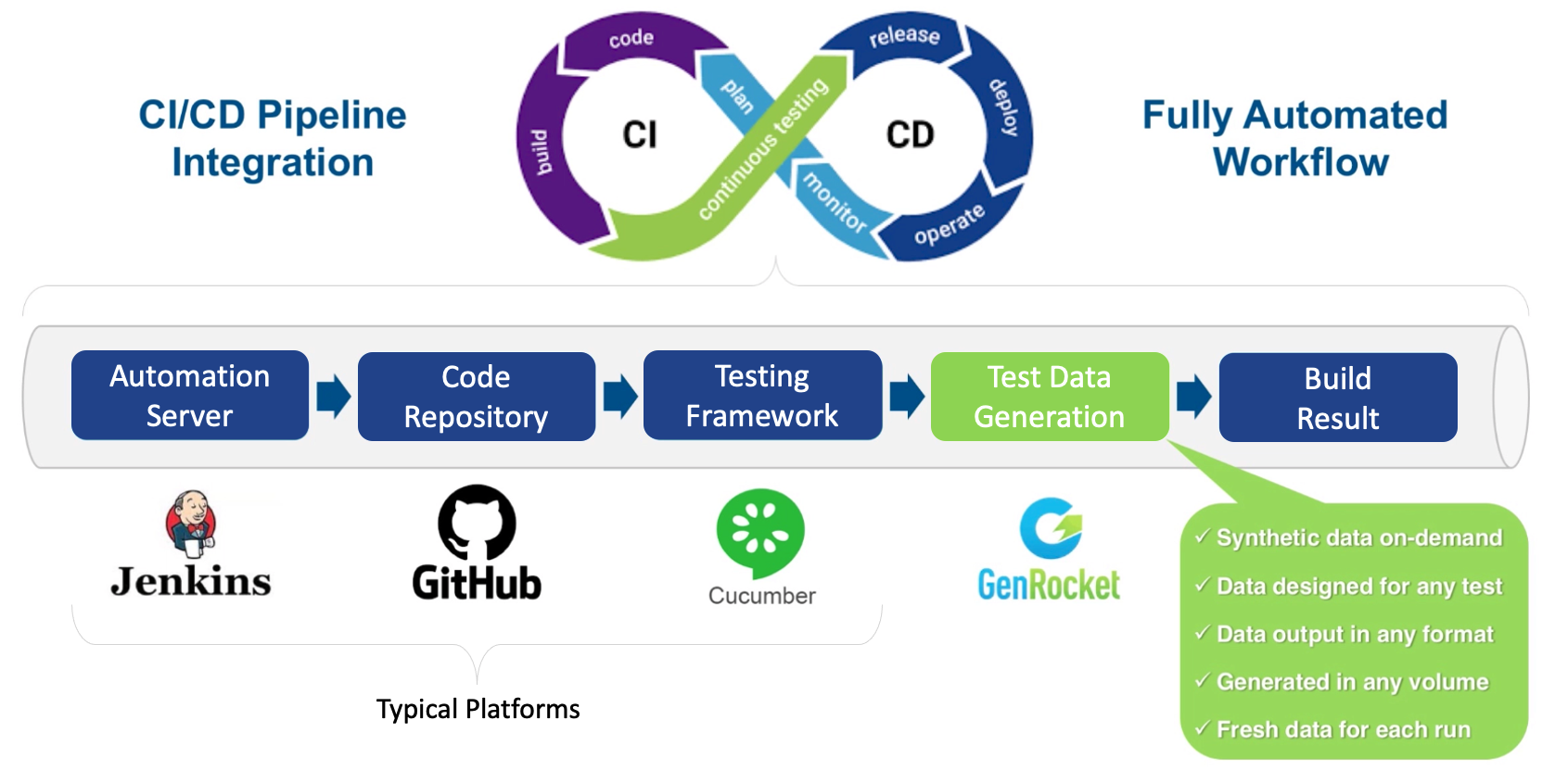 As developers design increasingly distributed applications with complex data flows between multiple interconnected systems, access to quality test data is critical. Synthetic data designed to meet each test criteria, generated on-demand, and integrated into the DevOps tool chain is the only approach that will meet the conflicting demands of quality and speed.
Is your organization migrating a core application to the cloud? Have you fully automated your release pipeline to achieve continuous integration and testing? Is test data provisioning a challenge standing in the way of a fully automated release pipeline? If so, your DevOps team should be evaluating the power and speed of real-time synthetic test data generation. If you would like to schedule a live demo of the GenRocket Test Data Automation platform to see how it can accelerate your testing process, just click the link below.