Taking Test Data Beyond TDM
Test Data Management solutions are slow, expensive, hard to maintain, and reduce testing productivity as testers wait for a central test data manager to create and prepare the necessary test data sets. Experience shows that testers and engineers can wait days or weeks for test data sets to be pruned and delivered to them from the production database. This approach is too slow for keeping up with today's need for continuous testing.
More than 10 years ago, GenRocket developers set out to design a better way to generate test data. Much more flexible, faster, easier to change and update, and easily shared between testers and developers. Test data can always be generated with parent, child, and sibling relationship from 100 database tables all the way to 10,000 database tables.
Our Test Data Generation Platform

Easily import and setup complex data models
Easily import your data model of any level of complexity using a data definition language (DDL) file.

Generate the test data you need
Generate realistic, random, patterned, or conditioned (follows business rules) test data.
See the list of Generators here.

Maintain complex parent, child, and sibling relationships
GenRocket's synthetic test data generation can handle simple to very complex relationship models.

Model data in the cloud and generate data locally
GenRocket is a SaaS cloud based system that allows your entire team to build Scenarios in the cloud, download, and generate data on their local machines.

Generate up to 15,000 rows of test data per second
Generating a million rows in just over a minute.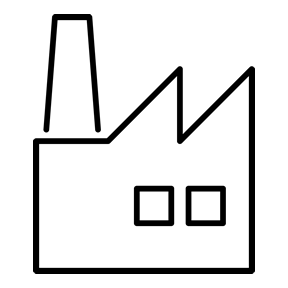 Extensible output formats
Generate test data in standard formats like XML and SQL but also in real time over Web Services, REST, and JDBC.
See the current list of our outputs here.

Easily update your data model
We know that your data models will change and grow over time. GenRocket was designed with this in mind and many aspects of updating your data model are automated to save you countless hours.

Create different test data sets for different project versions
Easily copy an entire set of test data generating Scenarios into a new project version for each software release.

Easily share the same test data across teams
Any member of your team using GenRocket can access and generate the same data by running GenRocket Scenarios.

Patented Technology
GenRocket was awarded a patent for systems and methods for test data generation in January 2017.
Test Data Consultations
Our team of testing experts are here to help. From a discussion of testing strategy best practices to the details of a test plan implementation.

Test Data Training
Need help? Make use of our knowledge base and in app training.
How GenRocket Compares to Other Test Data Solutions
To see how GenRocket compares to homegrown test data solutions and TDM solutions download our comparison report.
It covers the following:
The evolution of test data management and how GenRocket is the next step
The three ways that GenRocket pushes past the limitations of traditional test data solutions