[VIDEO] GenRocket and UiPath Bring Hyperautomation to Software Testing
by admin on Aug 31, 2023
UiPath was named a Leader in the 2023 Gartner Magic Quadrant for Robotic Process Automation (RPA). The UiPath Business Automation Platform provides an end-to-end set of hyperautomation capabilities, including RPA, AI, NLP, API automation, process orchestration, low-code app development, process and task mining, IDP, and application testing.

In our latest integration video, we explain how GenRocket's Test Data Automation solution can be easily integrated with UiPath Test Suite to automate and orchestrate data-driven software testing using real-time synthetic test data generation and delivery.
To view the video, click on the image below: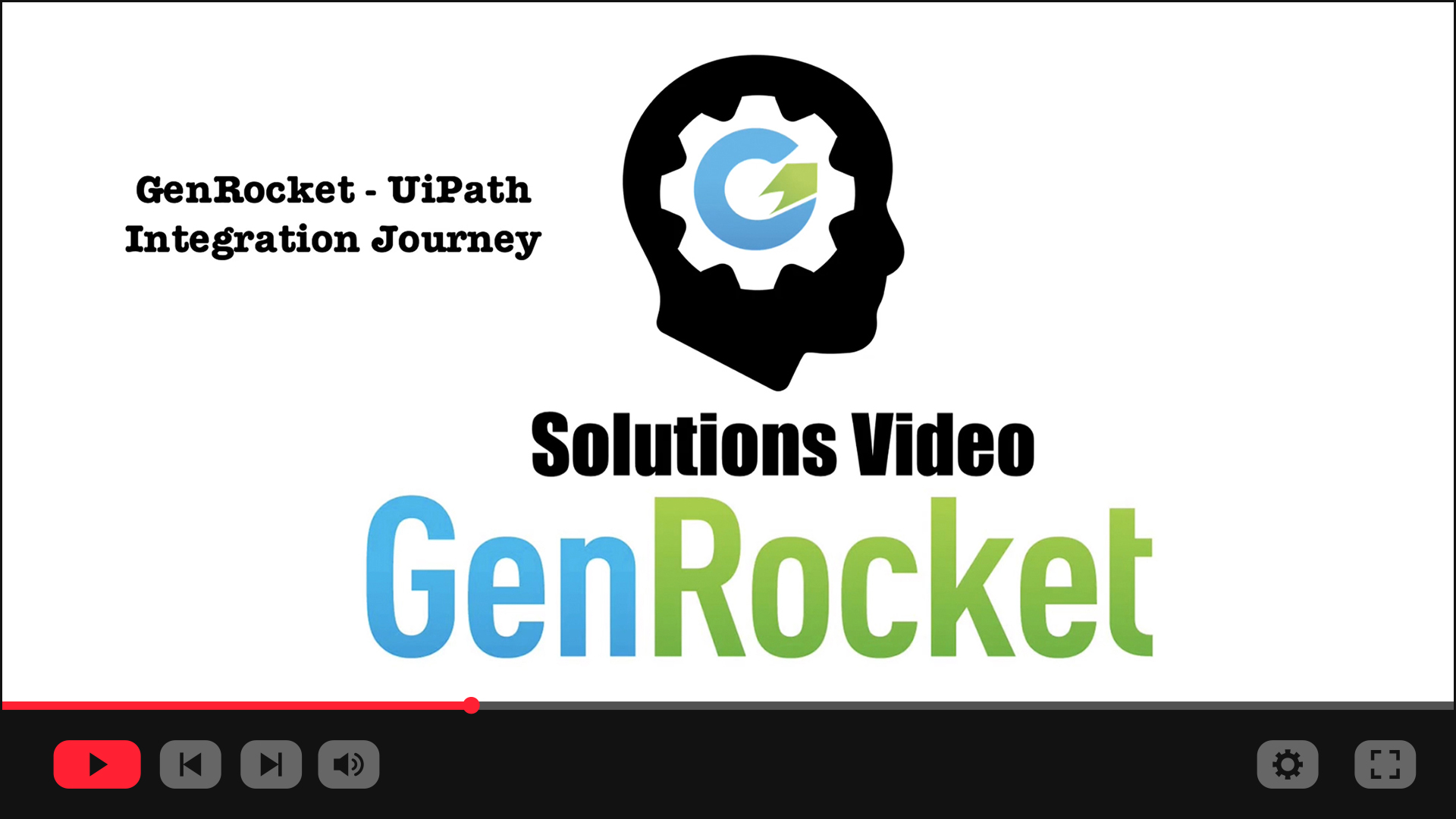 Learn more about UiPath and GenRocket by visiting our respective knowledge bases.