GenRocket is unlike any synthetic test data platform on the market. It is the only synthetic test data platform that provides enterprise-class scalability, dynamic data generation, integration with any test environment, and exceptional value for money.
GenRocket: Any Volume, Variety, and Format of
Synthetic Test Data
GenRocket synthetic test data management is unlike any other form of TDM. It brings the ability to model and design any type of test data for any type of test based on predefined rules. Controlled and conditioned synthetic data is defined by a light-weight instruction set in an executable Test Data Case. This instruction set is used to generate a fresh copy of synthetic data in real-time as automated tests are run in the CI/CD pipeline.
GenRocket: A New Synthetic Test Data Paradigm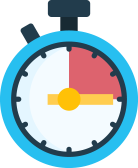 Save time
Shortens test data production from days to hours or minutes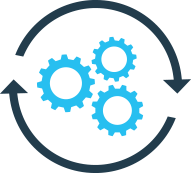 Improve coverage
Generate negative and edge-case data with ease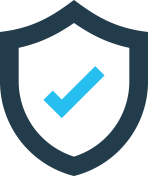 Increase efficiency
Integrates easily into CI/CD pipeline and all testing environments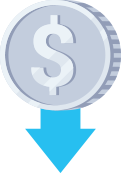 Reduce costs
The best value for money with no hardware requirements, lower costs
Real-World Customer Benefits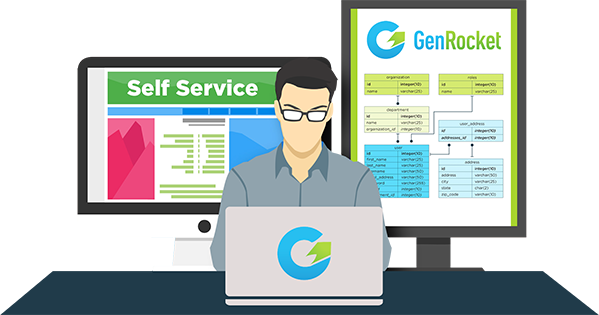 Cycle time reduction of
1400 hours
Increased coverage for SIT and performance from 30% to 80%
Payments
Test cycle time reduction of
more than 380 hours
Increased regression & API performance coverage from 0% to 70%.
Bank
Reduced test cycle time by
more than 200 hours
Increase component testing coverage from 0% to 50%
Data & Analytics (DNA)
Saved over 1300 hours during the
first 9 months of deployment
Increased regression coverage from 0% to 50%
Card
Trusted by the World's Top Systems Integrators
100% Secure - Data Privacy Requirements Met
Sensitive data values found in production data must be profiled and masked prior to use in a lower test environment. This can take days and weeks to provision.
GenRocket synthetic data removes these limitations. GenRocket can retrieve reference data from an existing production database and blend it with synthetic test data that is 100% private and secure. Then synthetic data can be generated in the volume, variety, and format required for any category of test.
Click Here Schedule a Demo