GenRocket Test Data Generation for Salesforce ( BETA / Preview )
Are you a Salesforce Admin who needs test data to:
Test new functionality or applications in your sandbox before moving to production
Populate a sandbox for User Acceptance Testing
Train end users without polluting production
What is GenRocket?
Test data generation software that can quickly generate realistic and random test data
Why is GenRocket different?
GenRocket is the only test data generation solution in the market that is integrated with Salesforce
Why is Salesforce integration important?
Allows dynamically queries of standard and custom Salesforce Object metadata – that speeds set up a lot!
Allows more complex (better) test data to be generated including Master-Detail and Lookup relationships.
Allows test data to be directly inserted into Salesforce or Apex unit tests – that make things easier and faster!
What Customers Say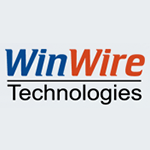 I was impressed with GenRocket's test data generation functionality; not only does it integrate very cleanly with Salesforce it was also able to produce the complex data we needed to accurately simulate a realistic sales pipeline. Thanks for building a really helpful test data tool for Salesforce."
– Ahmed Hassan, Director Digital Customer Experience, WinWire