Team Management
The Team Management module can be used to create teams. Each team can have one or many added Projects and Team Members. Users who have been added as Team Members will have defined access permissions. These permissions are configured per Project or by Permission Level.
Important: You must be an Organization Admin to view, create, and manage all Teams, assigned Members, and assigned Permissions in GenRocket. Note that the rules in Team Permissions do not apply to Organization Administrators.
How to Access Team Management
Team Management can be accessed by performing the following steps within the web platform:
Expand the Management Menu within the Menu Bar.
Select Team Management within the drop-down menu.

Teams Dashboard
The Teams Dashboard displays each team that has been created within the web platform for your organization. Here, you can create new teams, edit a team's name or description, and remove teams as needed for your organization.
To view a team's configuration, click on the Team Name within this dashboard.

Once a team has been selected, you will be able to manage projects, members, and permissions for the team.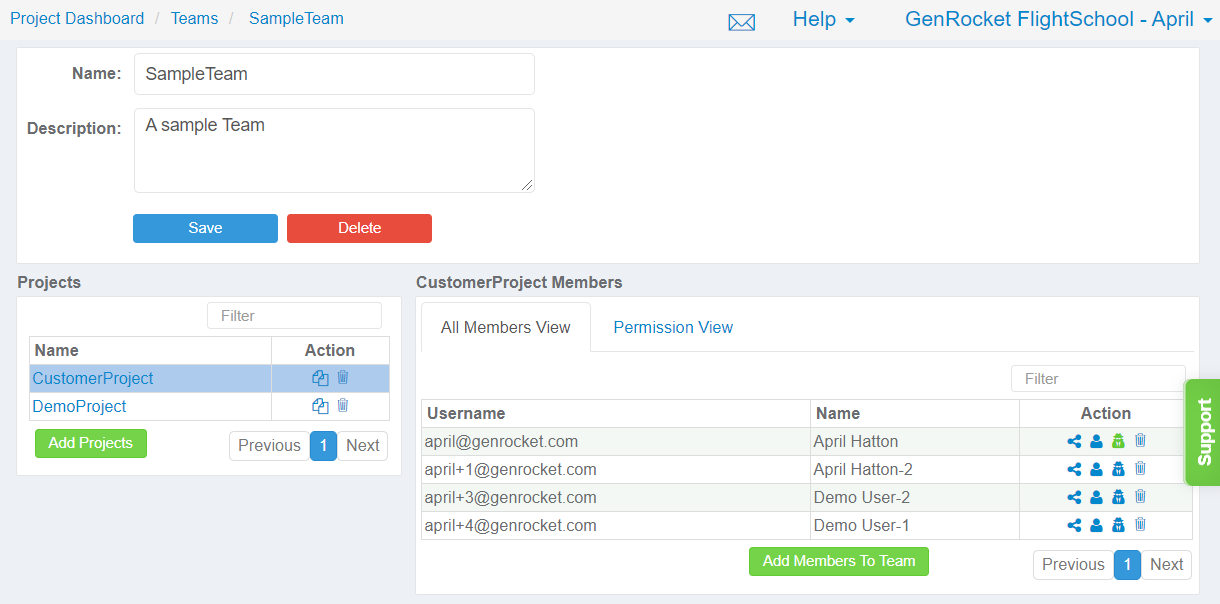 The Team Name and Description can be found at the top of the dashboard. You can make changes to this information. Remember to click the Save button any time changes are made.

You can use the Delete button to delete the team from your organization.

Projects Pane
The Projects Pane can be used to add and manage Projects for the selected team. The Add Project button can be used to add one or more Projects to the team.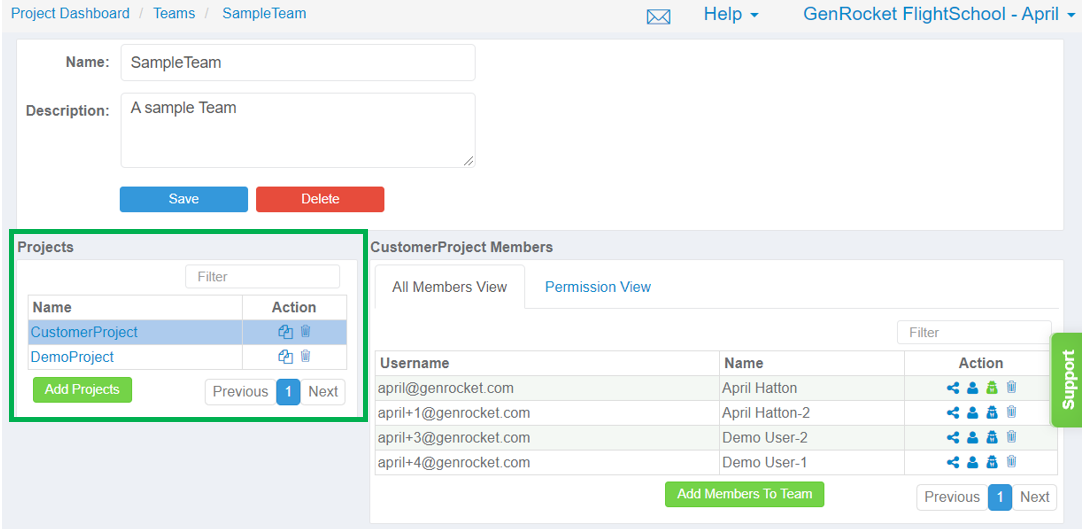 Members Pane
The Members Pane can be used to add users as team members, set a team member as the team manager, and to manage team member permissions.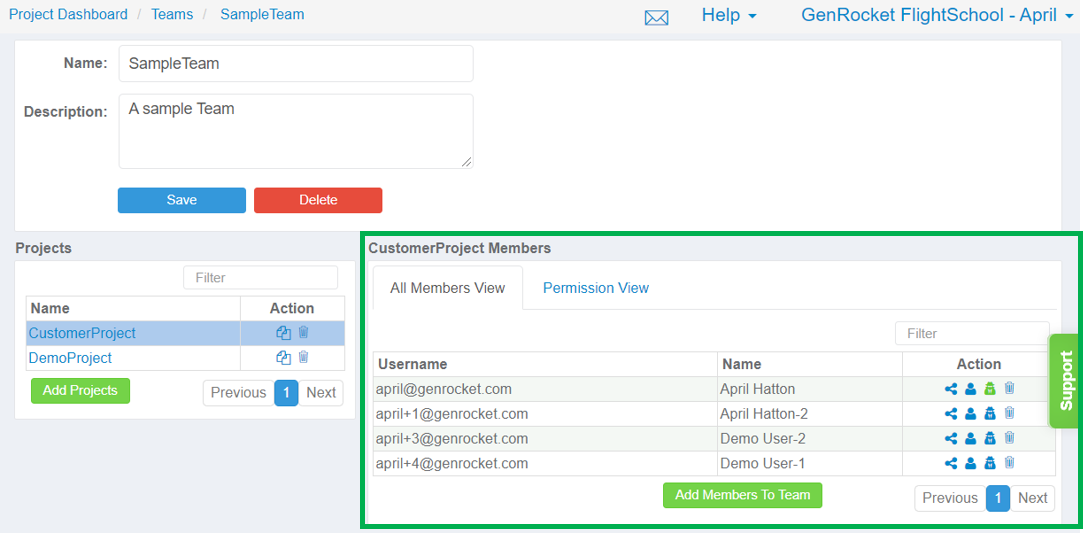 Permissions View Tab
The Permissions View Tab can be used to view and add Team Members to a specific permission level. It can also be used to set Team Member access by permission level.

Link:
https://genrocket.freshdesk.com/a/solutions/articles/19000106939
Search GenRocket Knowledge Base
Related Assets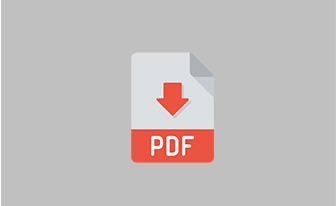 Download Literature
View Literature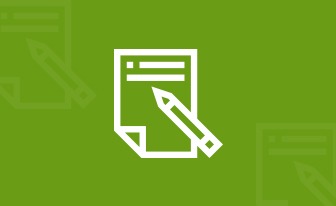 GenRocket Team Permissions
The GenRocket Team Permissions feature ensures users are only able to access the appropriate Projects and manage permitted information such as Domains or Scenarios for those Projects.
Read More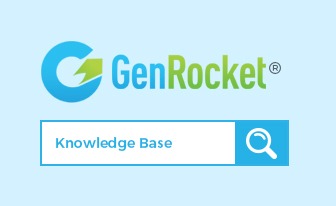 How can we help
you today?