Project Versioning Overview
GenRocket provides Project Versioning support for each Project created within your Organization. New Projects will automatically have a default Project Version. You may create additional Project Versions within a given Project at any time.
Each Project Version contains its own set of Domains, Attributes, Generators, Receivers, Scenarios, etc.
When should a Project Version be created?
It is best practice to create a Project Version within a given Project for each new release. This allows users to access the old release(s) and each new release as it becomes available.
How can a Project Version be created?
The New Version option can be used to create a new, blank Project Version. When the New Version option is selected, the new Project Version will not have any Domains, Attributes, etc.
The Copy Version option allows users to quickly replicate everything in an existing GenRocket Project Version.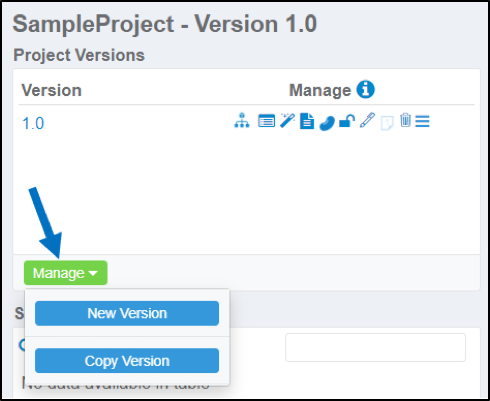 How many Project Versions can a Project have?
The number of Project Versions is based on the license level.

How should Project Versioning be achieved for teams?
Within a Project Version, teams should have their own G-Suite of Test Data Cases, Test Data Rules, Test Data Queries, Test Data Stories, and Test Data Epics for testing. If the Project Version is copied to create a new version, then these suites will be copied as well.
Below is an example of teams set up with their own Test Data Case (or G-Case) Suites.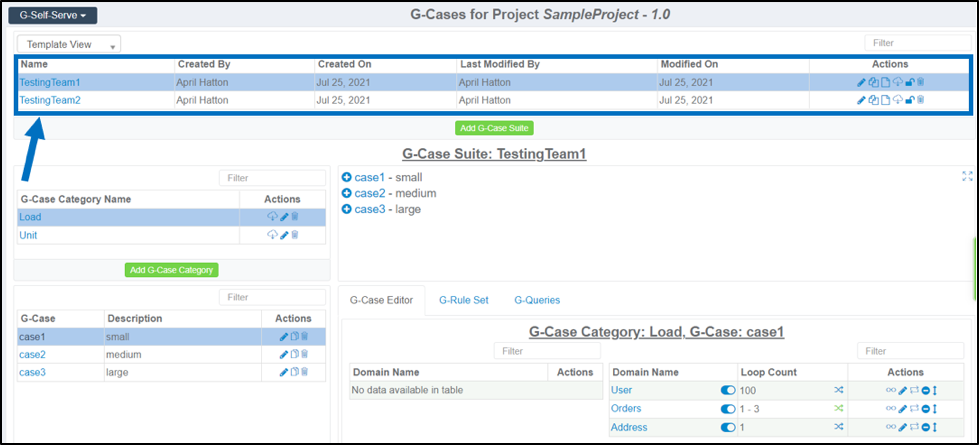 Links:
How to copy a Project Version
https://genrocket.freshdesk.com/a/solutions/articles/19000095933
How to create a new Project Version
https://genrocket.freshdesk.com/a/solutions/articles/19000113564
Self Service Module
https://genrocket.freshdesk.com/a/solutions/categories/19000103862/folders/19000168340?view=all
Search GenRocket Knowledge Base
Related Assets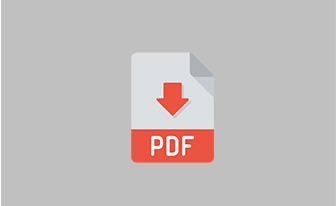 Download Literature
View Literature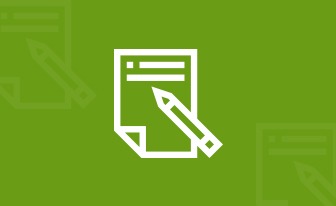 View Blog
Read More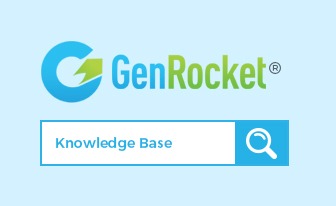 How can we help
you today?