The Future of Test Data Generation
GenRocket is a software platform that software developers and quality assurance engineers use to generate all the test data they need to fully test their software.
Get Started
Let us Show you what GenRocket can do
Watch this 3 minute overview video of GenRocket generating test data really fast (No Registration Required).
Watch an Overview Video
Powerful Test Data Generation Software
Years of Experience in Software Testing
What Customers Say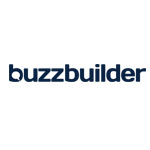 The GenRocket team has a deep understanding of software development and testing. Adopting their tools has helped us create a more scalable, stable product that will be able to keep up with our rapid growth. Best of all, we're able to release new versions of our app more quickly and stay ahead of our competitors. Their platform is a no-brainer for any developer.

– Jake Atwood, CEO, Buzzbuilder

Previous Next

.